An unprecedented ranking revealed this week which are the best public hospitals in Brazil. Public health institutions with care 100% financed by the Health Unic System (SUS). Among the best, there are representatives from 11 states in the country.
The first place in the ranking was the Sumaré State Hospital, located in the region of Campinas (SP) and managed by the State University of Campinas (Unicamp).
In second place, tied, were the General Hospital of Itapecerica da Serra (SP) and the General Hospital Dr. Waldemar Alcantara, from Fortaleza (CE). The third place in the award was the Hospital Estadual de Diadema, which is located in the ABCD region, in Greater São Paulo. (see the complete list of rankings below).
"The recognition is very welcome because it shows that the public network has quality and can be compared to the best health care practices of the best hospitals, not only in Brazil but in the world and, mainly, public hospitals develop science and return this knowledge to the entire population. It is very good to see the public health system with the prominence and recognition it deserves", says health management researcher Chrystina Barros.
"In our country, the principle of SUS is equity, integrality and universality. Health is everyone's right, it's a duty of the State", he adds.
The award is an initiative of the Brazilian Institute of Social Health Organizations (Ibross), in partnership with the Pan American Health Organization (PAHO), the Health Ethics Institute (IES) and the National Accreditation Organization (ONA).
Rating criteria
The award, which took place on Tuesday (8) at PAHO's headquarters in Brasília, recognized the SUS hospital institutions considered to be the most efficient, well evaluated by users and that stand out for the quality and safety provided to patients.
Hospitals with level 3 Accreditation (excellence) issued by the ONA or with full international quality certification participated in the selection.
"Accreditations represent public recognition of good management and safety practices in patient care. When we think of health, we are talking about highly regulated systems that need to think about security at all times. For this, we have many redundancies in practices, because there is no 'recall' in health, there is no way to provide another experience for that person who died, for example", explains Chrystina.
In total, 136 public hospitals from all over Brazil were evaluated by the judging committee, formed by representatives of the institutions involved in the organization of the award and by professor and researcher Mariana Carreira, from FGV-Saúde.
"The quality of a hospital brings security, guarantee of equal care and evaluation of humanity. To the extent that there are professionals who work with resources and within clear policies and work standards that provide them with everything necessary for assistance, this gives more security and tranquility to those who work. Quality certifications translate into safety and humanity", says the expert.
To establish the score, criteria such as user evaluations of the services available on Google Business, time of certification of each institution and efficiency calculation (hospital production in relation to the financial resources employed), the latter measured in partnership with the School of Economics were used. from the Federal University of Minas Gerais (UFMG).
"The intention with this unprecedented recognition is to further encourage Brazilian public hospitals to increasingly seek to improve their services and management mechanisms, gaining in efficiency, resolution and quality for the SUS user population", says Ibross president Flávio Deulefeu .
Data
In 2021, Brazil had 8,870 hospital establishments, with 490,397 beds. Of a total of 6,400 hospitals (general and specialized), less than 400 are accredited (less than 6%). Of the total number of certified hospitals, 16.5% (63) are public and serve exclusively through the SUS.
In Brazil, today, there are 200 "Accreditados ONA 3" (level of excellence). Only 34 public hospitals maintain this last level of Accreditation.
Regarding geographic distribution, there is a greater concentration of these in São Paulo, 18 out of 34 (53%). The others are distributed as follows: three in Goiás (9%), three in Pará (9%), three in Ceará (9%), two in Minas Gerais (6%), one in Bahia (3%) and one in Santa Catarina. Catherine (3%).
Of the 47 hospitals certified by the American system, three are public (6%). Two in São Paulo (67%) and one in Rio Grande do Sul.
Of the 75 hospitals in the Canadian system, nine are public (12%). With 90% in São Paulo, eight of the nine accredited. Of the four hospitals certified by the Spanish system, one is public (25%).
Check out the full ranking:
Sumaré State Hospital "Dr. Leandro Franceschini" (Campinas, SP)
Itapecerica da Serra General Hospital (Itapecerica da Serra, SP) / Dr. Waldemar Alcantara (Fortaleza, CE)
Diadema State Hospital (Diadema, SP)
Hospital de Clínicas de Porto Alegre – HCPA (Porto Alegre, RS) / Cancer Institute of the State of São Paulo (São Paulo, SP)
Hospital do Subúrbio (Salvador, BA)
Vila Alpina State Hospital (São Paulo, SP) / São Paulo State Transplant Hospital Dr. Euryclides de Jesus Zerbini (São Paulo, SP), Hospital Infantil Dr. Jeser Amarante Faria (Joinville, SC)
Mário Covas State Hospital (Santo André, SP)
Pirajussara General Hospital (Taboão da Serra, SP)
Jundiaí Regional Hospital (JundiaÍ, SP) / São José dos Campos Regional Hospital (São José dos Campos, SP) / Sertão Central Regional Hospital (Quixeramobim/CE) /North Regional Hospital (Sobral, CE)
General Hospital of Caxias do Sul (Caxias do Sul, RS)
Hospital for Children of Brasília José Alencar (Brasília, DF) /Municipal Hospital Dr. Moysés Deutsch (São Paulo, SP) / Cotia Regional Hospital (Cotia, SP) / Pará Regional Hospital (Santarém, PA)
São Bernardo Municipal University Hospital (São Bernardo do Campo, SP)
Gilson de Cassia Marques de Carvalho Municipal Hospital (São Paulo, SP)
State Center for Rehabilitation and Readaptation Dr. Henrique Santillo – CRER (Goiânia, GO) / Menino Jesus Municipal Children's Hospital (São Paulo, SP) / Cariri Regional Hospital (Juazeiro do Norte, CE) / Santa Casa de Misericórdia do Pará (Belém, PA)
Regional Hospital of Sorocaba "Dr. Adib Domingos Jatene" (Sorocaba, SP)
State Hospital Dr. Jayme Santos Neves (Serra, ES)
Octavio Lobo Children's Oncological Hospital (Belém, PA)
Itapevi General Hospital (Itapevi, SP)
Hospital de Clínicas Municipal de São Bernardo do Campo (São Bernardo do Campo, SP)
Cidade Tiradentes Municipal Hospital – Carmen Prudente (São Paulo, SP)
Hospital das Clínicas Luiza de Pinho Melo (Mogi das Cruzes, SP)
Sapopemba State Hospital (São Paulo, SP) / Grajaú General Hospital (São Paulo, SP) / Araguaína Municipal Hospital Dr. Eduardo Medrado (Araguaina, TO)
Governor Otávio Lage de Siqueira State Emergency Hospital – HUGOL (Goiânia, GO)
Hospital Alberto Rassi – HGG (Goiânia, GO)
Hospital and Maternity Dr. Odelmo Leão Carneiro (Uberlândia, MG)
Source: CNN Brasil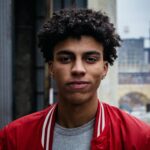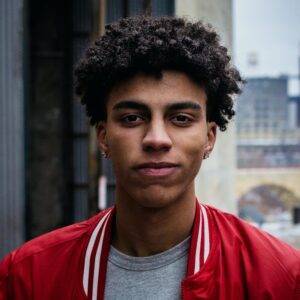 I am an experienced journalist and writer with a career in the news industry. My focus is on covering Top News stories for World Stock Market, where I provide comprehensive analysis and commentary on markets around the world. I have expertise in writing both long-form articles and shorter pieces that deliver timely, relevant updates to readers.