- Article Top Advertisement -
This application was developed specifically to work with Pandora telemetry systems on our new Internet service pro.p-on.ru.
- Article Inline Advertisement 1-
The program allows you to control and manage a car or fleet equipped with Pandora telemetry systems directly from your smartphone.
Pandora Online app features:
Support for multiple vehicles under one account.
Monitoring the current state of your cars: the state of all protected zones and sensors, the current fuel level in the tank (depending on connection), engine temperature, temperature in the car, temperature outside (requires sensor connection), current location of the car (requires GPS / GLONASS- receiver).
Extended control of the telemetry system: control of the car security mode, control of the active security mode, control of the operation of the engine, preheater / preheater, Panic mode, timer channels of the system, remote trunk opening.
History of events with coordinates, exact time and status of all security zones, sensors and other service information.
The history of the movement of the car with the direction of movement, indicating the speed limit, information about each trip. Smart filters for track search.
Remote setting of the main parameters of the telemetry system, sensitivity of sensors, parameters for starting, automatic operation and engine shutdown, parameters for switching on, operating and deactivating standard and additional preheaters and engine heaters. Settings for alarm, service and emergency notifications, etc.
Advantages:
Support for multiple vehicles under one account.
Detailed information about the state of the car, its location at any time.
Exclusive function of active protection of the car.
Advanced telemetry system management.
More than 100 types of events in history.
Detailed history of vehicle movements with direction and speed.
Calendar and daily automatic engine start, engine start and stop conditions management.
Correct automatic and remote control of the engine (the system takes into account all the main parameters of the engine, including the remaining fuel in the tank).
Management of standard and additional preheaters and engine afterheaters.
Operational change of system settings, adjustment of sensor sensitivity, change of automatic engine operation schedule.
Ability to select different types of alerts for different types of events.
Push notifications.
Source: Trash Box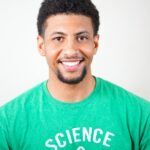 I'm John, an author for World Stock Market and a passionate believer in the power of storytelling to inspire change. I specialize in technology news, drawn from my years of experience in the tech industry. My goal is to keep people informed through concise, accurate and accessible reporting. I strive to make complex topics easy to understand while providing readers with valuable insights into disruptive technologies.
- Article Bottom Advertisement -