On the night of August 23, a Viva Aerobus airline flight, with a Guadalajara to Los Angeles route, suffered a fire in one of its turbines due to an engine failure, for which it had to make an emergency landing.
According to information from the Grupo Aeroportuario del Pacífico (GAP), operator of the Jalisco terminal, the incident occurred around 10:03 p.m., shortly after aircraft VB518, which had 150 passengers on board, took off from the International Airport. from Guadalajara, at an approximate height of four kilometers.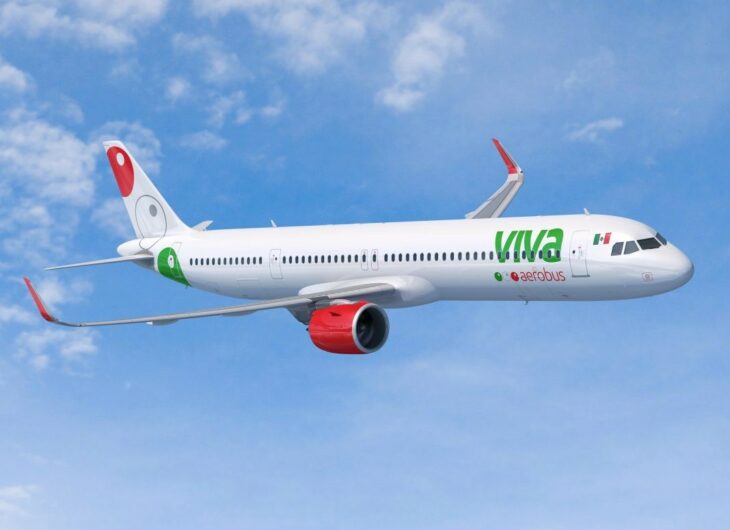 Through a statement, the airline reported that the mishap was due to a failure related to engine number two, which caused sparks to come out due to metal friction. In addition, it was confirmed that there were no injuries during the incident. The affected passengers were accommodated in a hotel, in order to resume their trip the next day.
Control of the aircraft was maintained at all times in accordance with the procedures established by the manufacturer, which are designed to continue safe operation under these conditions. Additionally, the crew provided timely and professional attention to passengers who required it.
#Aviation: On Tuesday night a #VivaAerobus #A320 suffered a right engine surge climbing out of #Guadalajarathe crew stopped the climb at 13000ft and returned safely.#AvGeek #aviationlovers #aviationdaily pic.twitter.com/NDaxbasWRe

— Defense Insider (@defence_insider) August 24, 2022
Kimberly, one of the passengers, said in an interview for notification system that when the explosion was heard, the people on board panicked, but after a few minutes, the crew informed them that they would return to the airport to make an emergency landing.
We hadn't been flying for more than 15 minutes when we heard a very loud noise and I immediately took off my headphones. Everyone on the plane freaked out. We were crying, panicking, even screaming. We thought we were going to die because it looked like the plane was going to crash.

Source: Okchicas