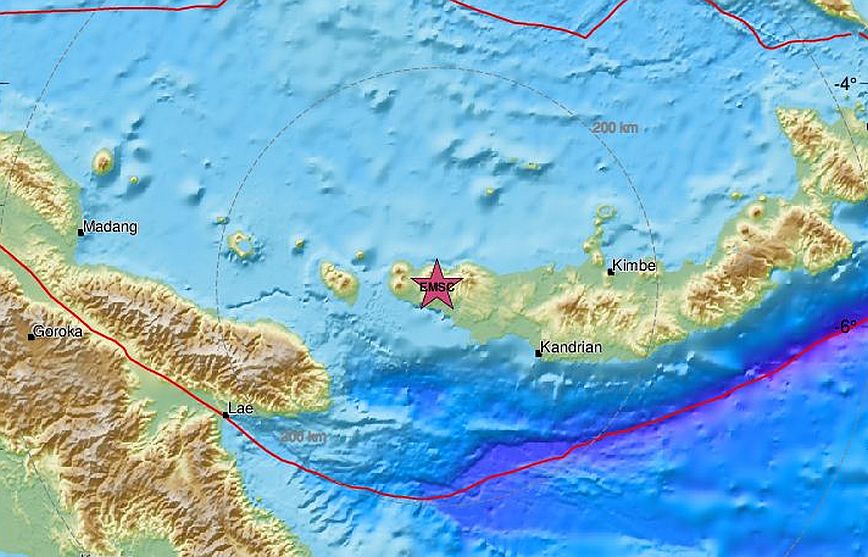 A strong earthquake of magnitude 6.1 on the Richter scale shook the island of New Britain on Saturday morning, in Papua New Guineaaccording to the Euro-Mediterranean Seismological Institute.
Specifically, its focus earthquake it is located 457 kilometers northeast of the capital Port Moresby and the focal depth is estimated at 134 kilometers.
It is noted that the earthquake data from the Geodynamic Institute of Athens or from the Euro-Mediterranean Seismological Institute they are solutions derived from the automatic computing system, without the participation of a seismologist. They are constantly updated with the arrival of new data.
The Newsbeast monitors all developments and will inform you of all the latest.
Earthquake in Greece and in the world: Get informed immediately about everything that is happening.
Source: News Beast