- Article Top Advertisement -
There's fashion, and then there's Hermès
It's strange, Hermes. Just when fashion is wondering where it's going, sometimes a show is enough to put everything back in order. The chic, the class, the beautiful materials, the impeccable cuts, the color palette that deserves a dictionary of its own. At Hermès, colors are a world apart. Red is 'fire', brown is 'ebony', brown is 'copper' and even my duvet, they tell me, is not mustard but 'brass'. At the Garde Républicaine, in a fully carpeted setting (carpet: a certainty this season!), Redcar (former Christine and The Queens), the fencer Thomas Martineaccompanied by the family, the Thai princess Sirivannavaribeautiful, the influencer Tina Leung And Michael Costesthe best friend of the maison's best customers at 24 Faubourg Saint Honoré.
But the presence of so many VIPs does not make us forget that for Hermès the product comes first. You don't need provocations, excesses or coups to unveil one of the most surprising collections of the season so far. Everything is sublime, everything is perfect, down to the millimetre, and we dream of being those phantasmagorical creatures walking the catwalk in those dizzying cuissardes, whose upper part is hidden under shorts, skirts and below-the-knee trousers.
We are talking about an evident elegance but made of crazy materials, such as hammered metallic silk or Suri alpaca double sided with wool flannel scarf. Bags to envy and a cast of models who parade with elegance and an absolute mastery of cross-walking. At the exit traffic jam of delighted guests.
Young Women in Bloom by Elie Saab
On the square in front of the Palais de Tokyo, hysteria. The less informed passersby do not understand the fever of this Saturday afternoon. They arch their eyebrows in bewilderment. Avril Lavigne it is barely visible, camouflaged by the swarm of photographers that surround it. After her stunning appearance at the fashion show of Courrègesthe singer headed to her seat at the Elie Saab fashion show, where she met Ciara, the first star to arrive in the front row. A thin layer of smoke invades the walkway, like fog at the edge of a wood. This season, Elie Saab shows (big) Little Red Riding Hoods in burgundy, fir green or black lace. Capes, trains, flared sleeves… The cuts are fluid, the dress is in motion.
girl boss or partygirls, this little red riding hood is not naïve. Its silhouette is enhanced by transparencies, bare backs and fabric belts that lightly mark the waist. Between two elegant sequined dresses, short bodycon dresses and colorful suits. All embroidered with flowers. Fashion is a world apart, marked by its seasons. The climate of this fashion show tells us that flowers are never as colorful as they are in autumn/winter. Reds, blues, whites, yellows… they give a romantic and country touch to the duvets and minaudières in the collection. As for accessories, the models also wear flowers on the choker. The clip recalls the stem of a bouquet that gently descends towards the nape of the neck. To underline the beauty of the petals and sequins.
Rochas: a velvety construction site
Look! Look! the carpet. After that of Hermès of this same day, of Paco Rabanne and of Saint Laurent, it's Rochas' turn, at 1 Rue François, in what is clearly a boutique under construction. Raw concrete and soft fibers: a collision of genres that outlines the future of the now centenary maison – it was founded in 1925 – whose creative reins are entrusted to Charles de Vilmorin.
Ralph Lauren, an American dream
The American brand didn't show in Paris, but took advantage of Fashion Week to present its Polo collection. In the showroom in the 8th arrondissement, careful scenography celebrates all the myths of the designer who he began his career selling ties. A mix of New York chic, the Great West and sporting references, in which all the protagonists of the maison's mythology meet: denim overalls, herringbone jackets, quilting, cowboy boots worn over wool trousers: 100% Ralph Lauren.
Jacquie Aiche, ethnic chic
The Los Angeles-based designer treats herself to a very Parisian rendezvous every season. In the panoramic suite of the Grand Hôtel du Palais Royal, which is now her second home, Jacquie Aiche presents a collection rich in hand-selected minerals and crystals. Among her bestsellers (already adopted by Bella Hadid And Hailey Bieber) the multi-strand necklaces, made of engraved rock crystal, or the necklaces of multicolored fine stones. In addition to her iconic creations, Jacquie Aiche has ventured into two very particular new models: the first, a delicate painting under glass to form delightful medallions; the second, a surprising «Alien» pendant made with onyx, pearl and opal inlays set with diamonds. Like all of her creations, these new designs stand out as incredibly personal and sacred amulets.
Khaite, New York to Paris
This show was one of the highlights of New York Fashion Week. An intimate boutique recently opened at 165 Mercer Street, a handful of happy people and the talent of designer Catherine Holstein, founder of the Khaite brand. Keeping up with the times, this year's wardrobe is radical, minimalist to the extreme, almost bare. No ornaments, no rhinestones, no berets or ruffles like last season. The Fall-Winter 2023 collection focuses on noble materials and precise cuts. Only two pieces stand out among the black suits: a tank top and green faux fur trousers. "Great editorial potential," says the staff who have just arrived in Paris. To clarify: if the whole collection, jeans, leathers and woolen fabrics will integrate easily into everyday life, the slightly crazy proposals in shearling have the potential to end up in photos in a fashion series.
From Ann Demeulemeester, Ludovic de Saint Sernin's radical black
Lycée Carnot, Paris 17. This is where Ludovic de Saint-Sernin presents his collection for Ann Demeulemeester, a brand known for its chic and powerful minimalism. The thirty-year-old designer, appointed creative director only a few months ago, does not stray from this aesthetic universe, favoring simple and almost unadorned shapes, such as long black skirts worn (almost) bare-chested, dresses that slip over the body like a stain of ink and transparent tops like a smoke screen. Uncovered bodies, not to mention nudity – one of Ludovic de Saint Sernin's signatures – merge here with clean, masculine-inspired clothes and looks entirely in leather, obviously black, worn with tone-on-tone boots, for a mood that is at the same time sensual and powerful.
All about Paris Fashion Week:
Fashion Week Day 1: New Guard Day
Fashion week, day 2: black magic at Dior and Saint Laurent, Japanese high-tech and agender jewelry
Fashion week, day 3: bags, a jungle and fashion as trust in the present
Fashion week, day 4: Schiaparelli, shoes, show and mix and match
Paris Fashion Week, day 5: skis, robots and the future
All stars front row
Source: Vanity Fair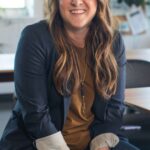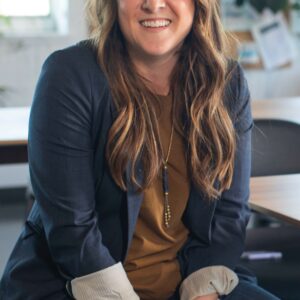 I'm Susan Karen, a professional writer and editor at World Stock Market. I specialize in Entertainment news, writing stories that keep readers informed on all the latest developments in the industry. With over five years of experience in creating engaging content and copywriting for various media outlets, I have grown to become an invaluable asset to any team.
- Article Bottom Advertisement -