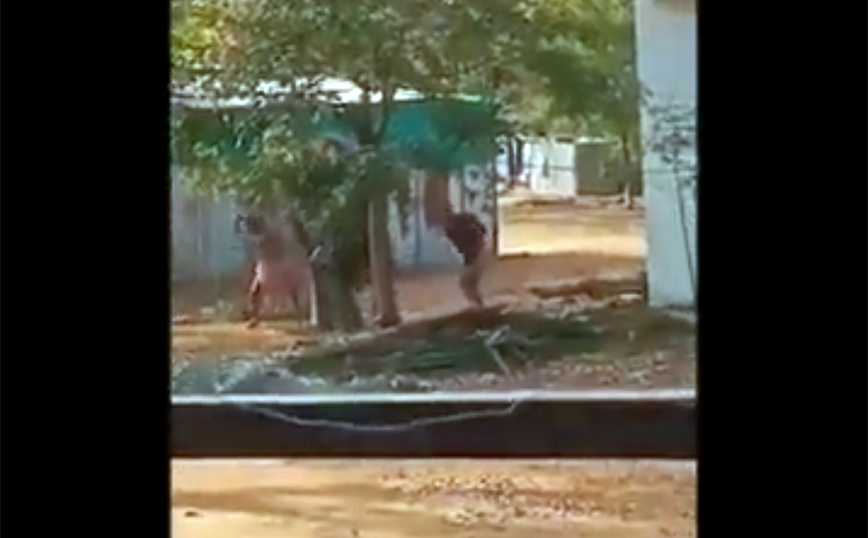 Immediate measures should be taken to provide assistance to the victim elephant in India Sir Paul McCartney asks in a letter to India's Minister of Environment, Forests and Climate Change, Bhupender Yadav. For many years the singer has been a supporter of PETA (People for the Ethical Treatment of Animals) and is calling for immediate action to transfer the abused animal named Jeymalyatha (also known as Joymala) to a rescue center for recovery from psychological trauma .
Joymala was held captive in a temple in her home state of Tamil Nadu of India. In a viral video the animal is seen being abused by its keepers, who use pliers to control it.
In his letter o Paul McCartney stresses: "I am confident that steps will be taken to transfer the severely abused elephant Jeymalyatha (Joymala) to a suitable rescue center where she can receive the specialized care she needs for her psychological injuries and live unchained with the company of other animals" .
"I think you agree that Jeymalyatha has suffered more than enough and that she deserves to spend the rest of her time on this Earth away from her abusive trainers, reintegrating and being with other elephants," he notes.
According to a press release, the former Beatles member's letter followed a veterinary inspection report (and a PETA India appeal) into Joymala's condition, which found that her new carer had used forceps on her, even in the presence of inspectors.
Inspectors were reportedly forbidden by the keeper to photograph or videotape the female elephant. The inspection was conducted following the release of two videos in June 2022 and February 2021 in which Jeymalyatha is shown being abused by other caregivers, APE-MPE reports.
Source: News Beast