The US Department of Defense has launched a website to make publicly available information about "unidentified anomalous phenomena", popularly known as Unidentified Flying Objects (UFOs). The website can be accessed through this link..
It will also serve as an information center for resolved UFO cases, including photos and videos once they have been declassified — they have lost their confidentiality — Pentagon spokesman Brigadier General Pat Ryder said.
See also — Former US Air Force officer alleges government has "non-human" remains
"Other content on the site includes reporting trends and FAQ section, as well as links to official reports, transcripts, press releases and other resources the public may find useful," Ryder highlighted.
The site is managed by the All-Domain Anomaly Resolution Office (AARO), an office for anomaly resolution. The mission, according to the agency's website, is "to minimize the technical and intelligence surprise of unidentified anomalous phenomena in the vicinity of national security areas."
"The Department [de Defesa] is committed to transparency with the American people in AARO's work on UAPs [OVNIs]"
While the topic of UFOs has long been a public concern, attention increased in July when three military veterans testified before the US Congress, questioning the government on what it knows about the mysterious objects.
"The UAPs [OVNIs]whatever they are, can pose a serious threat to our military and civilian aircraft, and that must be understood," Democratic Representative Robert Garcia of California said during the hearing.
"We should encourage more reporting, not less on UAPs. The more we understand, the safer we are," she argued.
In April, the Pentagon claimed it was tracking more than 650 potential UFO cases.
The AARO website describes UFOs as "sources of anomalous detection" in one or more "domains" – such as air, sea or space – that "are not yet attributable to known actors and that demonstrate behaviors that are not easily understood by sensors or observers".
The site will soon include a form through which US government officials, contractors and military personnel with knowledge of US programs can report UFO-related activities.
This communication mechanism is expected to launch in the fall, according to a Pentagon press release.
A separate reporting mechanism for the general public will be available "in the coming months", according to the note, which also says the website "will serve as a one-stop shop for all publicly available information related to AARO and UFOs".
The agency emphasizes on the website, however, that the report form is not intended to convey confidential or sensitive information and that AARO staff will contact the person submitting the information for further details.
PHOTOS — International Flying Saucer Day: See the strangest objects ever observed
Source: CNN Brasil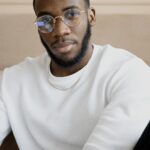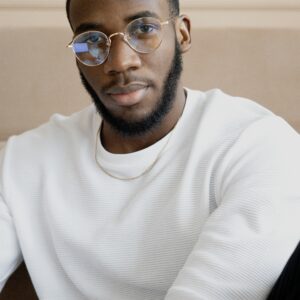 Bruce Belcher is a seasoned author with over 5 years of experience in world news. He writes for online news websites and provides in-depth analysis on the world stock market. Bruce is known for his insightful perspectives and commitment to keeping the public informed.