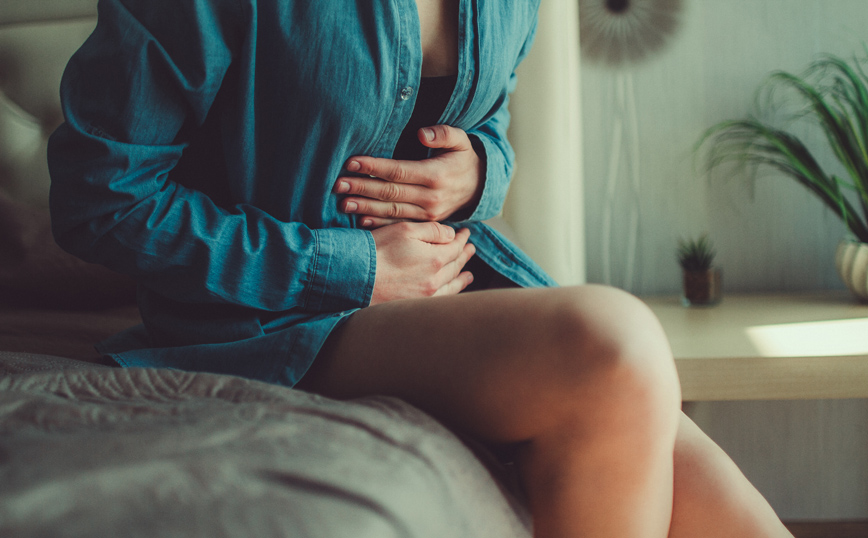 A decision that concerns the media internationally is launched by Spain, the three-day leave period. This is a first in Europe. Few countries give this opportunity, but few women benefit for fear of stigma.
"I remember being in the classroom, teaching and crying in pain. I did not know what to do and obviously I had to leave "narrates Judy Bertz recalling in her memory the painful symptoms of the period, according to Deutsche Welle. "I just did everything with great difficulty, unable to concentrate; I was not functioning normally under any circumstances."
Today she leads the British Support Network for Women with Pelvic Pain and suffers from dysmenorrhea, the symptoms of which include menorrhagia, severe cramps and fatigue or even nausea, vomiting and diarrhea. According to the American Academy of Family Physicians, Dysmenorrhea disrupts daily activities for two out of ten women. At the same time, up to 91% of women of childbearing age suffer from it, with almost three in ten complaining of severe pain.
In some countries the possibility is already provided license paid during the period, however, such policies are considered controversial amid fears of stigma and discrimination against those who benefit from them. Such an arrangement is now being prepared by the Spain.
Three days off per month
According to the bill that leaked before its presentation to the cabinet next Tuesday, employees will be able to take up to three days off a month due to period symptoms. Although many points remain unclear, the regulation concerns women with severe symptoms who may need to be certified with a medical certificate.
"In our country there is a difficulty in terms of its recognition menstruation as a psychological process, from which some rights must derive ", acknowledges the director of the Spanish government Women's Institute Toni Moria.
The proposal is part of a broader reproductive health bill, which provides, inter alia, for the authorization of women undergoing abortionwhile abolishes parental consent as a condition for abortions for girls aged 16 and 17. In addition it provides the abolition of VAT on women's hygiene products.
East Asia pioneer in season leave
In 2017, the Italian parliament considered a similar proposal, but it was not adopted after discussions on whether a leave of absence would intensify the stigmatization of women in the workplace.
Currently few countries – Japan, South Korea, Taiwan, Indonesia and Zambia – have national policy frameworks for granting such paid leave.
However, few women choose to exercise this right. One of them is Beve Hitipo, who as the CEO of the Indonesian Kiroyan Partners works as an employer who grants a period leave and at the same time as an employee who benefits from this policy, as he suffers from unbearable pain every month. "I could not sit normally or work in the office or in front of my laptop for 8-9 hours a day," he says. She acknowledges, however, that while she has never encountered such a problem, "people think that women are lazy and do not want to work," especially in factories where productivity implies a physical presence in the workplace.
Stereotypes bring hesitation
In Japan, which has been pursuing this policy since 1947, a recent Nikkei survey revealed that Less than one in ten women apply for period leave even though about half want it, with the main reason that they hesitate when the employer is a man.
But even in European countries with generous licensing policies, such as the Netherlands, where 14% of women surveyed in 2019 said they were absent from work during their period, only two in ten revealed to their employer the real reason.
According to an academic paper published in 2020 by Palgrave Macmillan in a textbook on menstrual studies, policies such as period leave may 'perpetuate sexist beliefs and behaviors by contributing to period stigma and perpetuating gender stereotypes. negative impact on the gender pay gap and enhancing the 'medicalization' of menstruation ". Such stereotypes refer to the supposedly fragile nature of women, unproductiveness and unreliability. Researchers point out that non-binary and trans people should also be able to get period leave.
Company level policies
Some companies already provide more flexible working conditions, e.g. teleworking, keeping in mind working with dysmenorrhea. Indian food distribution company Zomato, for example, gives ten days off a year, allowing employees to inform their colleagues in the group chat using an emoticon that displays red drops instead of an absence message.
"One of those days, I'm literally putting on this very emoticon and it 's like saying I'm not available and most people really respect it," said Zomato's communications director Vadika Parasar. In fact, this policy is addressed to "all genders, which it concerns, including trans people. It's not something that one should feel uncomfortable with. It's a biological function. "
Since 2020, when it introduced this policy, the company has seen an increase in productivity and fewer "leakages" of employees. In the Dutch study, the decrease in productivity due to the high percentage of women who continued to work despite the symptoms of dysmenorrhea, amounted to 9 days a year.
Symbol of support to women
Some are concerned that some women may be abusing their right to menstruation. Noting that no such incidents have been reported, Parasar stressed that the most important thing is "to enable our employees to develop mechanisms that will allow them to be in the best possible condition, whether we are talking about parental leave or period leave."
For Kiroyan Partners Hitip, such policies send an even more important message. They are "a symbol of recognition and support for women", enabling them to work "and at the same time fulfill their role in society, as human beings, women and mothers".
Source: News Beast