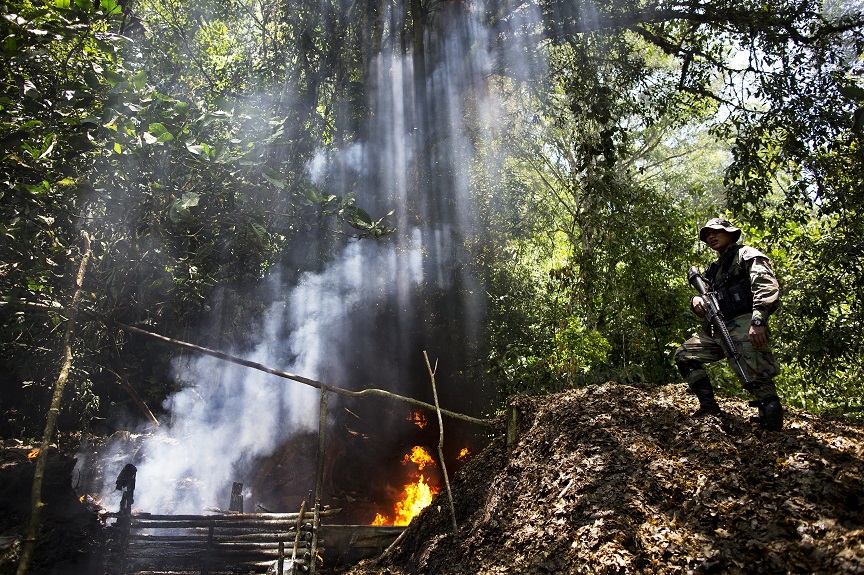 Its principles Peruthe country that ranks second in the production of coca leaves in the world, behind Colombia, have since the beginning of the year destroyed more than 190,000 hectares of illegal crops of this raw material in the production process cocainewas announced yesterday Thursday (29/9).
"In total, 191,760 hectares of illegal coca crops intended for the production drugs have been eliminated to date", an area "increased by 7% compared to the target set this year, which was 180,000 hectares", the Ministry of the Interior explained in a press release that it made public.
So "we prevented the potential production of 179 tons of cocaine hydrochloride"the interior ministry added.
The coca crops that were destroyed were located in areas of the jungle in the districts of Ucayali, Huanuco and San Martin.
Peruvian authorities want to prevent the risk of these areas turning into a new VRAEM — an acronym for the valley defined by the Apurimac, Ene and Madaro rivers — where about half of the country's coca plantations are located.
This valley, in southeastern Peru, is a hotbed of violence and also a stronghold of the last active members of the Shining Path Maoist guerrilla group.
The destruction of illegal coca crops will continue for the rest of the year, the ministry assured.
According to the National Commission for Drug-Free Development and Life (DEVIDA), the area under coca cultivation reached 803,810 hectares in 2021, up from 617,770 the year before.
90% of the 120,000 tons of coca leaves produced annually in Peru are destined for the drug trade, only 12,000 tons are available for their traditional uses.
Traditionally, in the Andes, residents chew or make decoctions from coca leaves to combat fatigue due to the high altitude.
Source: News Beast