This is act three of a very special week in Peru. After the dismissal of the former head of state Martin Vizcarra and the resignation of his successor Manuel Merino, Francisco Sagasti will preside over the destinies of the country. The centrist MP was elected interim president by the Peruvian parliament on Monday. Francisco Sagasti, a 76-year-old engineer, who worked for the World Bank, was elected president of parliament by deputies, and automatically becomes head of state, according to the Constitution. Peru has not had a vice-president since a previous political crisis a year ago. At the same time, left-wing MP Mirtha Vasqueza was elected President of Parliament.
Francisco Sagasti, elected with 97 votes out of 130, was the only candidate. His mandate runs until July 28, 2021, the date on which that of President Martin Vizcarra, deposed on November 9, was due to end. The dismissal of this popular president, put in default by an expeditious procedure which bears witness to the fragility of Peruvian institutions, has plunged the country of 33 million inhabitants into yet another political crisis. His replacement, the former head of Parliament, Manuel Merino, announced on Sunday, just five days after his accession to power, that he was leaving office, the day after a violent crackdown on demonstrators demanding his departure, which made two dead and a hundred injured. In the process, the deputies failed to elect in the night a left candidate, supposedly consensual, Rocio Silva Santisteban.
The election of Francisco Sagasti is "the ideal scenario" to overcome the political crisis because he was "one of those who voted against the dismissal of Vizcarra", said to Agence France-Presse the former -President of Transparency International, José Carlos Ugaz. The next general election is scheduled for April 11, 2021.
"A new Constitution"
Martin Vizcarra, who found himself at the head of the country after the resignation in 2018 of his predecessor Pedro Pablo Kuczynski, of which he was the vice-president, was dismissed after the completion of a second impeachment procedure, based on accusations of corruption that the former head of state has categorically denied. Pablo Kuczynski was not able to complete his term either, forced to resign under pressure from Parliament after being implicated in the Odebrecht scandal, named after this Brazilian construction company accused of having paid bribes in various Latin American countries. No less than four former Peruvian presidents, one of whom committed suicide, were involved in the scandal.
Manuel Merino, a 59-year-old center-right deputy, came out of anonymity in September by initiating a first impeachment procedure against Martin Vizcarra which was unsuccessful. Dropped by the entire political class in the face of demonstrations in several cities, he announced his resignation in a televised address immediately followed by scenes of jubilation in the streets of the capital. "He did not resign, the people kicked him out, Merino was never president, he never represented me … Now the Parliament must leave, (we need) a new Constitution", launched Karen Laurente, a 28-year-old student.
"A dicature has left the palace"
Martin Vizcarra, praised by the population for his fight against corruption and his intransigence towards Parliament unlike his predecessors, said on Sunday that the resignation of Manuel Merino was a step towards the restoration of democratic institutions. "A dictatorship left the palace. Merino stepped aside, he was shattering our democracy," he told reporters. He demanded that the Constitutional Court rule as quickly as possible on his dismissal "and say whether what members of parliament did on November 9 is legal".
Peruvian justice on Monday opened a preliminary investigation into the deaths of the two demonstrators, apparently killed by police gunfire, but also for the "serious injuries" of dozens of others, said prosecutor Zoraida Avalos. It targets the resigning President Manuel Merino, number two in his ephemeral government, and his Minister of the Interior.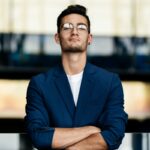 Donald-43Westbrook, a distinguished contributor at worldstockmarket, is celebrated for his exceptional prowess in article writing. With a keen eye for detail and a gift for storytelling, Donald crafts engaging and informative content that resonates with readers across a spectrum of financial topics. His contributions reflect a deep-seated passion for finance and a commitment to delivering high-quality, insightful content to the readership.