One of the members of the Chinese social network Bilibili posted a photo of the socket for next-generation Intel heterogeneous processors. It is known as LGA1700 or 15R1. The new connector is noticeably larger than the LGA1200 in one dimension (by 7.5 mm). At the same time, it will take up about the same amount of space on the board, because Intel managed to reduce the size of the latch.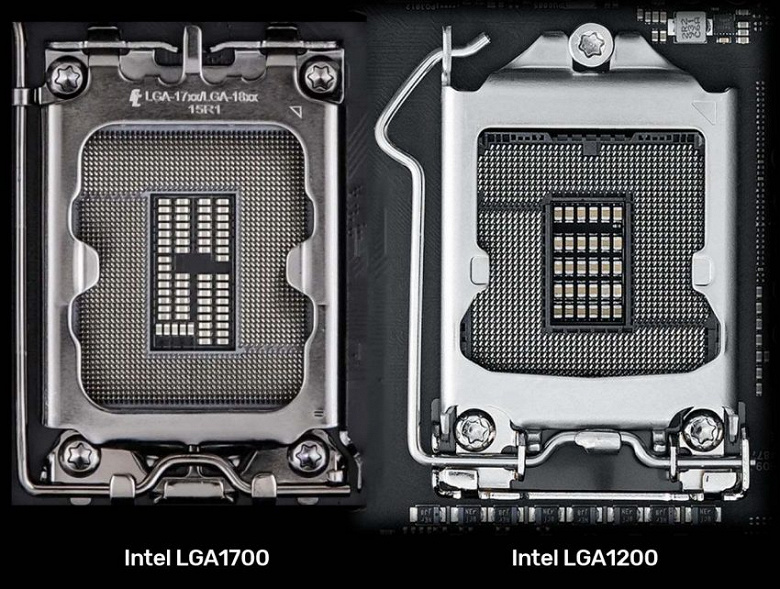 The LGA1700 will feature Intel Alder Lake (12th Gen Core) and Raptor Lake (13th Gen Core) processors. It is not yet known if Intel will keep it for Meteor Lake (14th Gen Core) as well.
The LGA-17XX / LGA-18XX marking on the connector suggests that not all pins, of which there are more than 1800, are used so far, but at least 100 fewer.
The socket is suitable for processors with a height of 6.529 mm to 7.532 mm. The cooling system holes are located in the corners of the 78 mm square. The maximum permissible weight of the cooling system is 950 g.
.