PINE64 has released a watch for technologists. You can load your own firmware into them, and they interface with Linux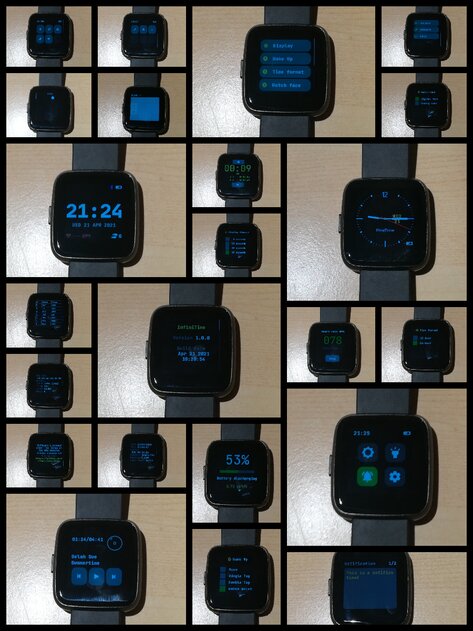 The PINE64 team, known for producing ARM Pinebook laptops and PinePhone smartphones running on GNU / Linux, has released the PineTime smartwatch.
PineTime received a 1.3-inch square touch IPS-screen with a resolution of 240×240 pixels. The battery has a capacity of 170-180 mAh. According to PINE64, a full charge will last for a week of work. The watch can count the pulse and the number of steps taken. They are also protected against water penetration according to IP67 and can withstand immersion to a depth of 1 meter. The body is made of plastic and zinc alloy.
The device runs on the open source InfiniTime firmware based on FreeRTOS, with the functions of displaying notifications from the phone (there is a vibration motor), controlling music on the phone, and a stopwatch. The community is developing alternative firmware.
Show original
The watch can be paired via Bluetooth with Android smartphones using the Gadgetbridge app, with SailfishOS smartphones using Amazfish, with GNU / Linux computers using Siglo.
PineTime is sold on the PINE64 site for $ 26.99. A two-device Development Kit is also available for $ 49.98 for people interested in developing their own firmware.