The breakup of Shakira and Gerard Piqué sparked multiple rumors about infidelity on the part of the footballer towards the Colombian singer.
Although the alleged betrayal was never confirmed, the international media revived the issue after Piqué was caught with his new love: a young woman named Clara Chia Marti, who is 12 years younger than him.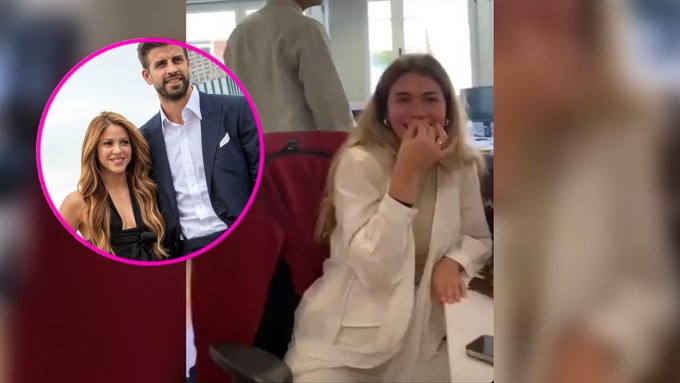 According to information from The Sun, Piqué maintains a sentimental relationship with Clara Chia Marti, a 23-year-old student and employee of the Kosmos company in the area of ​​social events.
A source close to the footballer revealed to the media outlet that Piqué and Clara "have been seeing each other for months and everyone around them knows what is happening. People have been helping them keep the romance secret."
Said statement has revived the alleged infidelity on the part of the Barcelona defender towards Shakira, who after being betrayed, would have opted for the definitive separation.
After revealing Piqué's new love interest, Clara has been singled out for having a relationship with a man 12 years older than her and has received multiple cyber attacks, which is why she has deleted all her photographs and restricted access to her social networks.
Despite the scandal, close sources revealed that the footballer remains calm and has taken the necessary security measures to avoid affecting his new girlfriend or his children. Meanwhile, Shakira has chosen silence so as not to see her mental and emotional health affected.
Source: Okchicas