Come back there Longest pizzoccherata in ItalySunday 10 September in the historic center of Bormio, to celebrate pizzoccheri, the most famous dish in Valtellina: Piazza del Kuerc, Via Roma and Piazzetta San Vitale will host a phenomenal ring table, approximately 800 meters long, capable of hosting 1,800 people. At 1pmthe bells of the Bajona (or Torre delle Ore) will start the service: approx 500 kg of pizzoccheri seasoned, as tradition dictates, with plenty of melted butter and Casera DOP cheese. Followed by a plate of cured meats and cheeses, Saracen cake and, finally, a local amaro. All around: culinary demonstrations, typical music, dances, shows. There will be 15 restaurants involved, 750 bottles of Valtellina Superiore wine from the Consortium for the protection of Valtellina wines, with the presence of 15 different wineries.
The musical entertainment they will range from mountain choirs to folk music, passing through the Bormio philharmonic and the cowbell ringers of Val Monastero, in Switzerland. The Valtellina menu includes: Salamet and slinzega from the County Cheeses from "our" farmers; Traditional pizzoccheri; Buckwheat cake with mountain blueberries and currant cream; the Valtellina apple Valtellina wine. The cost is €33.00. In case of bad weather the event will be cancelled, but it will be possible to use the purchased service, upon reservation, at a restaurant chosen among those participating in the initiative, by 29 February 2024 (excluding the periods 6/12-10/12/ 2023 and from 22/12/2023 to 07/01/2024). The holder of the voucher will be entitled to receive a discount on the meal equal to the amount paid at the time of purchase. Info and presales here.
Those who cannot be present do not necessarily have to give up enjoying the opulent pizzocchero: just follow the following recipe to the letter, kindly provided by thePizzocchero Academy of Tegliocreated in 2002 to defend it from repeated (and not happy) imitations.
Pizzoccheri, the original recipe
Ingredients for 4 people: 400 g of buckwheat flour; 100 g of white flour; 200 g of butter; 250 g of Valtellina Casera DOP cheese (den.ne of protected origin); 150 g of grated cheese; 200 g of cabbage; 250 g of potatoes; a clove of garlic; salt and pepper to taste.
Preparation: Mix the two flours, mix them with water and work for about 5 minutes. Using a rolling pin, roll out the pastry to a thickness of 2-3 millimetres, from which strips of 7-8 centimeters are obtained. Overlap the bands and cut them widthwise, obtaining tagliatelle about 5 millimeters wide. Cook the vegetables in salted water, the cabbage in small pieces and the potatoes in chunks, add the pizzoccheri after 5 minutes (the potatoes are always present, while the cabbage can be replaced, depending on the season, with ribs or green beans). After about ten minutes, collect the pizzocheri with the slotted spoon and pour part of them into a hot pan, sprinkle with grated parmesan cheese and flakes of Valtellina Casera DOP, continue alternating the pizzoccheri and cheese.
\
Source: Vanity Fair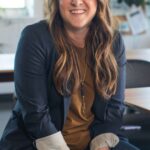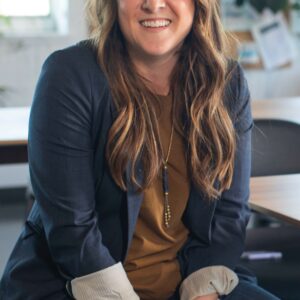 I'm Susan Karen, a professional writer and editor at World Stock Market. I specialize in Entertainment news, writing stories that keep readers informed on all the latest developments in the industry. With over five years of experience in creating engaging content and copywriting for various media outlets, I have grown to become an invaluable asset to any team.