Times are changing. Even video games aren't what they used to be. From the classic, coin-operated oft-remembered arcades of yore, to the spectacular, meteoric rise of the gaming console to what are now known as "e-sports" — today, gaming is one of the most profitable industries on the planet, and it's only getting bigger.
Today's gamers are superstars, celebrities in their own right, and streaming platforms like Twitch and Microsoft's short lived Mixer are what pass for Hollywood. Take Imane Anys, in example: better known as Pokeimane, she's one of the most popular streamers on Twitch, as her millions of followers and Pokeimane's networth itself, will attest.
Nearly 50 years after Atari's Space Invaders Championship drew crowds of thousands, the highly-exclusionary and secretive world of professional gaming remains a strange and altogether unsettled realm. As a matter of fact, even as "e-sports" has quickly become one of the world's largest, most hyper-competitive industries, there's no real way of defining what falls under its umbrella. According to Newzoo, a global provider of games and esports analytics, revenue from competitive e-sports in 2019 surpassed $1.1 billion, a whopping 27% increase from 2018. And everyone from the likes of megastars like Drake, Jennifer Lopez and Michael Jordan to multimillion dollar corporations like the Kraft Group (which owns the New England Patriots) and Sequoia Capital are cashing in on what's quickly proving to be one of the most lucrative investments out there. When luxury fashion house Louis Vuitton announces it's going to be designing clothing for characters in the League of Legends World Championship, you've got to start wondering whether any of this is really as obscure as it may seem.
The answer is—unsurprisingly—not at all.
Total worldwide viewership for competitive e-sports is expected to skyrocket to 550 million in 2021 from 335 million in 2017, but it's lifestyle gaming that's the real money maker. While the vast majority of streamers make next to money at all, a real breakout star can earn upwards of even the most well paid competitive pros. That's because they can take advantage of all the revenue streams available to the quintessential influencer — things like product endorsements, personal sponsorships, their own merchandise and some of the really big names can even afford to charge hefty appearance fees. Popular Fortnite players have their very own special codes assigned to them, and when their fans use them to make in game purchases—like as dance moves or character skins — the gamer gets part of the sale.
But who exactly are these elite streamers? What does a day in the life of someone making hundreds of thousands of dollars playing videogames for adoring fans online look like?
Meet Pokimane — the self-styled queen of Twitch.
Pokeimane's Net Worth: Game, Set, Match
Pokimane whose real name is Iman Anys, is a Moroccan-Canadian internet personality and Twitch streamer and YouTuber best known for her League of Legends and Fortnite gameplay. With over 6.2 million followers on Twitch alone and her livestreams regularly attracting upwards of 60,000 views — Pokimane's success is the stuff of many-a novice streamer's dreams, lots of whom join the platform in the hopes of one day ascending to the ranks of Twitch royalty.
Here comes the million dollar question: what after all is said and done is the net worth of Pokimane? What does she make?
It must be said that Twitch is an altogether confusing platform, especially from the outside looking in. There are far, far more metrics than you'd think, and definitely more than your average social media platform, with each of them having a distinct impact on any prospective streamer's earning potential. Like with Instagram, your channel has followers who're alerted everytime you're active online. The algorithm tracks people watching your stream at any moment and the total viewership for a given stream.
But by far the most significant metric are your subscribers. Twitch's core-services are free — anyone can make an account and stream without having to pay anything — but fans can subscribe to streams, a step up from just following a streamer. Subscription usually begins at $4.99 monthly per stream, but there are also $9.99 and even $24.99 options, unless you're an Amazon Prime member in which case you get one $4.99 subscription free. Though Twitch usually takes a 50% cut as a matter of policy, popular streamers get a larger share in order to entice them to stay on the platform. Fans can also donate to streamers in Bits a virtual currency.
Now, despite the fact that Twitch doesn't share details about streamer revenue and Pokimane herself is in the habit of deflecting any and all questions along the lines of her purported success, it's safe to say the net worth of Pokimane is nothing to scoff at.
It Takes A Village . . .
Pokimane's net worth 2020 is estimated to be around anywhere from two to three million USD; as of July 2020, she had 8,300 subscribers, earning her a minimum of $20,750 per month, or $250,000 a year from Twitch alone. That isn't taking into account ad revenue, sponsorships, the 7-figure exclusive-broadcast contract she just signed with the platform or her popular YouTube channel.
But let it never be said that being a Twitch superstar is cheap. In an interview with fellow YouTuber Graham Stephan, Pokimane went on the record to discuss the costs of maintaining her popular channels, revealing that though earlier she might've been able to get away with commissioning video editors and the like, she's ended up needing a full-time editor on retainer. More recently, she's had to hire someone to manage her multiple full-time editors, too.
And then there's PR, which inevitably becomes necessary the minute you become a "Twitch-fluencer." In addition to her team of editors, Pokimane has a talent agent, a social media assistant, a general manager who looks after her day-to-day, a business manager, and an investment advisor.
By her own admission, she spends most of her income on business expenses ensuring she still has an income at the end of the month. She doesn't have a penchant for flashy cars or houses, and the most expensive thing she's ever bought was a >$10,000 purse. If Pokimane's networth 2020 has her living lavish, she's certainly not ostentatious about it.
The Future Of The E-gaming Industry
The global gaming industry is all set to generate $174.9 billion dollars' worth of revenue in 2020. The biggest names in tech — Microsoft, Facebook and Google — are competing for the top talent to stream on their platforms. Business, by all means, is booming.
But this is only the first generation of pros. Who knows what the future holds?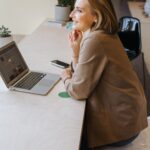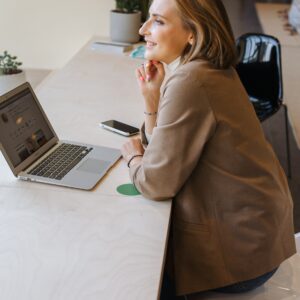 I'm Ava Paul, an experienced news website author with a special focus on the entertainment section. Over the past five years, I have worked in various positions of media and communication at World Stock Market. My experience has given me extensive knowledge in writing, editing, researching and reporting on stories related to the entertainment industry.