A police officer fatally shot a pregnant African-American woman in a supermarket parking lot in a suburb of Columbus, Ohio, because she disobeyed orders to get out of her car and also tried to hit him, police officials said.
Ta'Kiya Young, 21, of Columbus, died Thursday night, August 24, in Blendon.
A supermarket employee told officers who were there on an unrelated matter that several people were leaving the store with stolen itemssaid Blendon Police Chief John Belford.
Among them is Young who he had allegedly taken several bottles of alcohol. One officer went to the driver's side of Young's car and told her to stop and get out of the vehicle, Belford said, while the other police officer moved in front of the vehicle.
Young then put the car in gear and sped forward, the Blendon police chief added, and the officer in front of the car fired a shot into the front windshield. Young's car then "traveled" a few yards before coming to rest on the sidewalk outside the store.
"A theft suspect drove her car into one of the officers and the officer fired only one shot into the windshield"Blendon Police Chief John Belford said of the incident.
On Friday (09/01) the Blendon Police Department released the body camera video. It shows an officer in the driver's window telling Young she has been charged with theft and repeatedly demanding she get out of the car. A second officer standing in front of the car. The first officer repeats his request. Then both cops yell at her to get out. At that point, Yang is heard asking them: "Are you going to shoot me?" seconds before she turns the wheel to the right and the car moves toward the officer standing in front of her. The officer fires his gun into the windshield and Young's sedan drifts into the brick wall of the grocery store.
Her family spoke of "abuse of power and excessive use of force" against the pregnant black mother.
Sean Walton, an attorney representing Young's family, said the video clearly shows the Aug. 24 shooting of the 21-year-old was unjustified and called for the officer to be fired and charges to be filed immediately.
Walton also criticized police for not releasing the video for more than a week after the shooting.
"Ta'Kiya's family is devastated," Walton told The Associated Press. "The video did nothing but confirmed their fears that Ta'Kiya was unjustifiably murdered … and it was just heartbreaking for them to see Ta'Kiya take her life under such ridiculous circumstances."
Young's death follows a troubling series of fatal police shootings of black adults and children by Ohio police and numerous incidents of police brutality against black people across the country in recent years, events that have sparked widespread protests and calls for police reform.
The officer who shot Young is on paid leave. A second officer at the scene returned to active duty. Their names, races and ranks have not been released.
In his interview with the AP on Friday, Walton denied that Young had stolen anything from the grocery store. He said his company found a witness who saw Young leave the alcohol bottles before leaving the store.
"The bottles were left in the store", he said. "So when she's in her car and she's denying it, that's accurate. She didn't commit any theft, so these cops didn't even have the right to arrest her, let alone take her life».
Edward Obayashi, a national expert on the use of force and a lawyer who specializes in vehicle-related police shootings, said that while the officer who shot Young may have reasonably feared for his safety, it goes against his entire law enforcement training to be in front of her car.
"Best practice in these matters nationally is don't put yourself in danger," Obayashi said, especially given a minor crime like the one Young was accused of. "The results are predictable. … Based on your education, why put yourself in front of a vehicle, in front of an uncooperative person?Obayashi said. "There was no urgency to position himself as he did."
Blendon Township Police Department policy states that officers they should try to move away from an oncoming vehicle instead of using their weapons. An officer should only fire when he "believes that no other reasonable means are available to prevent the imminent threat of the vehicle or if other deadly force outside the vehicle is directed at him or others."
Source: News Beast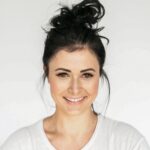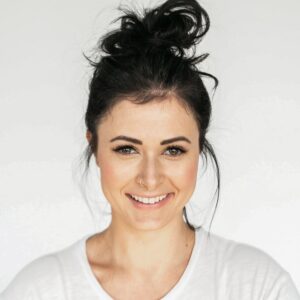 With 6 years of experience, I bring to the table captivating and informative writing in the world news category. My expertise covers a range of industries, including tourism, technology, forex and stocks. From brief social media posts to in-depth articles, I am dedicated to creating compelling content for various platforms.