Brazil woke up this Friday (5) with the news that comedian, writer and presenter Jô Soares died at the age of 84, in São Paulo.
According to the press office, he was hospitalized at Hospital Sírio-Libanês, in São Paulo. The cause of death was not disclosed.
The burial and wake of will be reserved for family and friends. Through social networks, celebrities, friends and admirers mourned his death.
Politicians and other officials passed on the news. See some of the honors below.
Marcelo Rebelo de Souza, President of Portugal
"His sketches became famous, some expressions even entered the current language, made us laugh and think for years, a big thank you to Jô Soares, who left the scene today, but not from our hearts, nor from our memories."
"To his family and friends, the President of the Republic offers his sincere condolences."
Ciro Gomes, presidential candidate
Brazil dawned very sad, with less reason to laugh and less agile in thinking. We lost Jô Soares, one of our greatest references in intelligence, talent and humor. Rest in peace dear Jô and receive, from all of us, that affectionate and grateful kiss very fat. pic.twitter.com/MsClb4KyWz

— Ciro Gomes (@cirogomes) August 5, 2022
Simone Tebet, presidential candidate
Sebá, Vovó Naná, Gardelon, Zé da Galera, Bianor, Capitão Gay, Norminha, Dom Casqueta, Reizinho, Piloto, Chaplain, Araponga, Múcio, Irmão Carmelo and so many other characters of the best Brazilian humor. Long live Jo!

— Simone Tebet (@simonetebetbr) August 5, 2022
André Janones, former presidential candidate
Brazil today lost a unique artist. How good was Jó Soares, who sometimes "saved" our nights. May he rest in peace!

— André Janones (@AndreJanonesAdv) August 5, 2022
Luís Roberto Barroso, Minister of the STF
Jô Soares was one of the symbols of my early youth, with his intelligent humor. Afterwards, he became a cultured and witty interviewer. One of the greats of our time. He will be sorely missed. Affectionate hug in the family. Below, memorable live with him. https://t.co/F62uX39Byc

— Luís Roberto Barroso (@LRobertoBarroso) August 5, 2022
Geraldo Alckmin, candidate for Vice-President
For more than a decade, Jô made the sofa of his TV show, a little bit of the sofa in every Brazilian's house. Strength to family and friends.

— Geraldo Alckmin (@geraldoalckmin) August 5, 2022
Sergio Moro, former Minister of Justice
Brazil mourning the death of one of its greatest comedians and a great public personality, Jô Soares.

— Sergio Moro (@SF_Moro) August 5, 2022
Randolfe Rodrigues, Senator
We lost Jo Soares. The day dawned sad for the departure of one of the greatest geniuses in our history. My condolences to the family, friends and all of Brazil for the irreparable loss. Rest in peace Jô, and thank you for the smiles, for the talent, for the determination. ❤️ pic.twitter.com/PfqmtVhqsq

— Randolfe Rodrigues (@randolfeap) August 5, 2022
Eduardo Paes, mayor of Rio de Janeiro
Today we lost a first-rate actor, a sharp comedian, an elegant interviewer who snatched everything from his interviewees. Above all, we lost a passionate about Brazil who sought to use his art to help with the changes we so desperately need. Thank you for everything Jo Soares. pic.twitter.com/ITjZnBVCJT

— Eduardo Paes (@eduardopaes) August 5, 2022
Marcelo Freixo, federal deputy
Thank you, Jo Soares. For laughter, reflections and wisdom. Thank you for everything. "Make Humor, Don't Make War", may the name of your first show be an eternal mantra. pic.twitter.com/H4zFaZ48Fm

— Marcelo Freixo (@MarceloFreixo) August 5, 2022
Rodrigo Garcia, governor of São Paulo
Jô Soares was an explosion of talent that flooded Brazil for generations with intelligence and grace, a genius of the race. A kiss for the fat man and his family. May this farewell leave us with a smile of longing. Long live Jo!

— Rodrigo Garcia (@rodrigogarcia_) August 5, 2022
Ronaldo Caiado, governor of Goiás
Today we have lost one of the greatest communicators and humorists this country has ever seen. Jô Soares was a genius of our time and will always be present in our memory. To family and friends, my sincere condolences.

— Ronaldo Caiado (@ronaldocaiaado) August 5, 2022
Cláudio Castro, governor of Rio de Janeiro
My sincere condolences to the family of this Brazilian, who also stood out in the world of arts as a director and writer.

— Cláudio Castro (@claudiocastroRJ) August 5, 2022
Renato Casagrande, governor of Espírito Santo
Sad news the death of Jô Soares. With incomparable creativity and intelligence, he knew how to balance humor and respect, becoming an icon of art and culture. A great pride for all of us Brazilians.

— Renato Casagrande (@Casagrande_ES) August 5, 2022
Junior Mouse, Governor of Paraná
Brazil wakes up sad today 😔. One of the greatest talents in our art, culture, communication is gone. LONG LIVE THE FAT. 🙏❤️ pic.twitter.com/QBtbP0mxvf

— @ratinho_jr (@ratinho_jr) August 5, 2022
Helder Barbalho, governor of Pará
with iconic programs such as "Viva o Gordo" and its unforgettable "Programa do Jô". The country will miss you very much. My condolences to the family for the loss.
Photo: Celso Tavares / G1

— Helder Barbalho (@helderbarbalho) August 5, 2022
Eduardo Leite, former governor of Rio Grande do Sul
Brazil says goodbye today to the great Jô Soares who, in more than 60 years of career, entertained us and allowed us to think about life like few others. May God comfort your family and friends. Thank you, Jo!

— Eduardo Leite (@EduardoLeite_) August 5, 2022
João Doria, former governor of São Paulo
My feeling of regret for the loss of Jô Soares. A talent in TV, theater, literature and art.
Jo always shined. Will miss you.
My sympathy to your family members 🙏

— João Doria (@jdoriajr) August 5, 2022
Márcio França, former governor of São Paulo
Several generations got used to laughing, reflecting, learning and getting emotional with you, Jô, thank you very much! São Paulo loses a member of the Academia Paulista de Letras and Brazil as a whole a man of genius. Strength to family, friends and fans. 🙏🏻 pic.twitter.com/YP5VrFKyie

— Márcio França 40 (@marciofrancasp) August 5, 2022
Camilo Santana, former governor of Ceará
We woke up today with the sad news of the departure of Jô Soares, aged 84. Humorist, actor, presenter, writer and director, Jô was a complete artist. Brazilian culture loses one of his references. May God comfort family, friends and admirers. pic.twitter.com/4JsJpc8zln

— Camilo Santana (@CamiloSantanaCE) August 5, 2022
ACM Neto, former mayor of Salvador
My most sincere hugs to the family of the writer and comedian Jô Soares, who left us this morning. Jô marked our generation with his intelligence, being consecrated as one of the greatest references of current Brazilian Literature. May his joy always be in our memory.

— ACM Neto (@acmneto_) August 5, 2022
Jean Wyllys, former federal deputy
The departure of Jô Soares is a huge sadness. Brilliant and awesome. In addition to his literature and his enormous talent for interviewing, Jô created unforgettable types, such as Captain Gay, the first queer superhero on Brazilian TV. Rest in peace, great Jo! 👏🏽👏🏽👏🏽👏🏽👏🏽🌷

— Jean Wyllys (@jeanwyllys_real) August 5, 2022
José Sarto, mayor of Fortaleza
This morning, Brazil lost one of its most talented artists. Comedian, television presenter, writer, screenwriter, director and actor, Jô Soares is a reference in our television. I dedicate my condolences to all family, friends and fans at this time of sorrow. pic.twitter.com/Ds1G7yiUa4

— Sarto (@sartoprefeito12) August 5, 2022
Remember in images moments of the life and career of Jô Soares


Source: CNN Brasil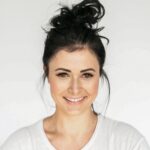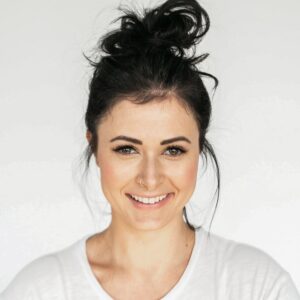 With 6 years of experience, I bring to the table captivating and informative writing in the world news category. My expertise covers a range of industries, including tourism, technology, forex and stocks. From brief social media posts to in-depth articles, I am dedicated to creating compelling content for various platforms.