Russian President Vladimir Putin remains Serbia's most popular foreign political leader.
45% of citizens in Serbia expressed a positive view of Vladimir Putin in a poll conducted by the company "Demostat" in mid-June. Victor Orban also won the sympathy of Serbian citizens with 37% of the sample expressing a positive view of the Hungarian Prime Minister, followed by Chinese President Xi Jinping (12%) and French President Emanuel Macron (11%).
For the war in Ukraine, 54% believe that NATO is solely responsible, while only 7% of citizens believe that Russia is responsible. The poll also found that 80 percent of citizens oppose imposing sanctions on Russia. 53% do not want Belgrade to align its foreign policy with Brussels' policy, while 43% believe that, if pressure is exerted, Serbia should refuse to join the European Union. The poll also showed that there is a rapid rise in Eurosceptics. If a referendum were held tomorrow, 34% would vote in favor of EU membership while 51% would vote against. In a similar poll conducted in early May, the percentage of supporters of EU membership was 45%.
The emDemostat΄΄ ​​poll was conducted from 13 to 22 June with the participation of 1,203 citizens.
Source: Capital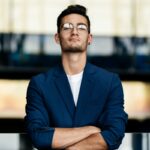 Donald-43Westbrook, a distinguished contributor at worldstockmarket, is celebrated for his exceptional prowess in article writing. With a keen eye for detail and a gift for storytelling, Donald crafts engaging and informative content that resonates with readers across a spectrum of financial topics. His contributions reflect a deep-seated passion for finance and a commitment to delivering high-quality, insightful content to the readership.