"The protests of property owners from all over the country are constantly intensifying, who are faced with multiple and unfair charges of the new ENFIA 2022, in view of the expiration on June 10, the deadline for submitting to the Tax Office" Appeals "against of its Administrative Determination ", the Panhellenic Federation of Property Owners (POMIDA) states in its announcement today.
POMIDA states in its announcement "it published on its website www.pomida.gr some more representative letters of protest with incredible increases of up to 1088% on last year's taxes, which come mainly from the additional taxation of section C of article 43 of Law 4916 / 2022 for the new ENFIA 2022, which provides for multiple taxation of assets worth more than 400,000 euros, especially when these are unprofitable urban plots ".
"Also, in addition to the" appeal "model that it has posted on its website and is accessible to all, POMIDA has made available to its members through the members page of its website a second, more specialized editable" appeal "model. , with a full analysis of the unconstitutionality and the reasons for the annulment of the acts of administrative determination of ENFIA, and with detailed further directions ".
"The timely submission of this administrative appeal is a necessary condition for the appeal to the administrative justice, which is competent to rule on the obvious unconstitutionality of the new provisions of ENFIA 2022, which mainly violate the provisions of Article 4 of the Constitution which provide equality of citizens, non-discrimination against them and equal distribution of tax burdens, based on the principle of proportionality. individually and individually by each interested party, and unfortunately not as a group or by POMIDA, as many mistakenly believe. POMIDA with its announcements and posts. of the provisions of the new ENFIA, informs by posting a and any announcements made by any interested party about the current procedure and the existing possibilities, and finally makes available to them models of "appeal". POMIDA does not encourage or deter anyone from this process, which is neither short, nor cheap, nor safe in terms of its effectiveness. "Therefore, what each victim will do is clearly at the discretion of him and his legal advocate," the federation said.
Source: Capital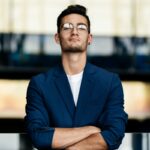 Donald-43Westbrook, a distinguished contributor at worldstockmarket, is celebrated for his exceptional prowess in article writing. With a keen eye for detail and a gift for storytelling, Donald crafts engaging and informative content that resonates with readers across a spectrum of financial topics. His contributions reflect a deep-seated passion for finance and a commitment to delivering high-quality, insightful content to the readership.