Pope Francis made his strongest statement yet about the acceleration of the climate crisis this Wednesday (4). The pontiff attributed the blame to large industries, world leaders and the Western lifestyle, which he called "irresponsible".
"Our responses have not been adequate while the world we live in is collapsing and may be approaching breaking point," the pope wrote in a 7,000-word encyclical called Laudate Deum ("Praise be to God").
"Some effects of the climate crisis are already irreversible, at least for several hundred years, such as the increase in the global temperature of the oceans, their acidification and the decrease in oxygen," he wrote.
The pope directed harsh criticism at climate change deniers and laggards.
"Despite all attempts to deny, hide, cover up or relativize the issue, the signs of climate change are here and are increasingly evident. No one can ignore the fact that in recent years we have seen extreme weather phenomena, frequent periods of abnormal heat, drought and other cries of protest," he wrote.
Climate change will likely only get worse, and ignoring it will increase "the likelihood of extreme events that are increasingly frequent and intense," he wrote.
The pope paid special attention to the disproportionate responsibility of rich countries for climate change.
"If we consider that emissions per individual in the United States are about twice as high as those of individuals living in China, and about seven times as high as the average in the poorest countries, we can say that a broad change in the of irresponsible living linked to the Western model would have a significant long-term impact," he wrote.
He also blamed leaders and companies who, he said, prioritize profits and short-term gains over climate action.
"Unfortunately, the climate crisis is not exactly an issue that interests the great economic powers, whose concern is with the greatest possible profit at the minimum cost and in the shortest time."
He even directed criticism at his own church, referring to "certain contemptuous and unreasonable opinions that I encounter, even within the Catholic Church."
The pope's statement is a follow-up to his 2015 encyclical letter Laudato Si ("Praise You"), which was the first pontifical writing completely devoted to the ecological issues that have been a cornerstone of his papacy.
It comes ahead of the UN's COP28 climate conference, which begins at the end of November in Dubai, where countries will undergo a "global stocktake" to assess how quickly they are progressing towards climate goals.
See also: Trade and climate is a relationship that is here to stay, says Secretary of Foreign Trade
PHOTOS — See the impacts of climate change
Source: CNN Brasil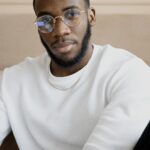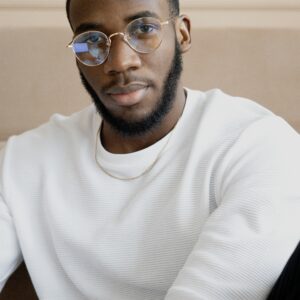 Bruce Belcher is a seasoned author with over 5 years of experience in world news. He writes for online news websites and provides in-depth analysis on the world stock market. Bruce is known for his insightful perspectives and commitment to keeping the public informed.