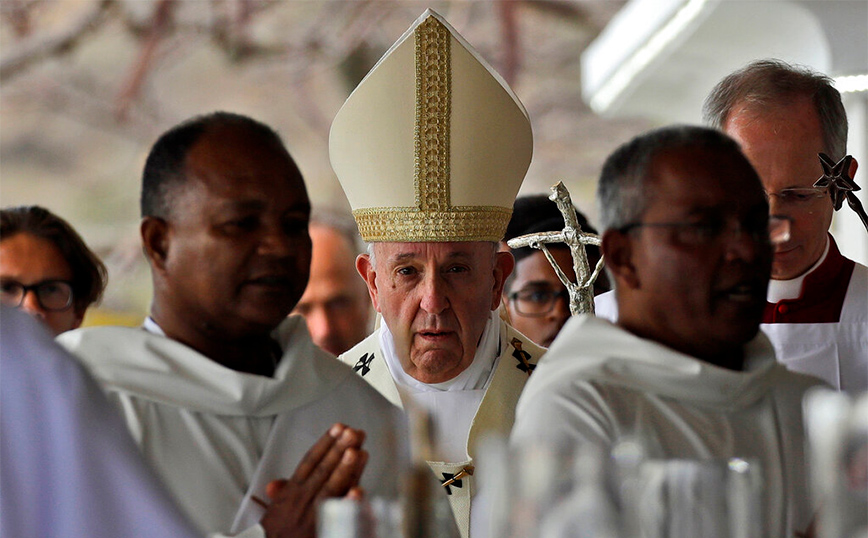 Russia was indirectly accused today by Pope Francis for "armed conquest and expansion" in Ukraine, calling the conflict a "barbaric and irrational war of aggression." Expansion has nothing to do with God, the pope said.
Speaking to a delegation of Orthodox Church leaders in Rome, the head of the Roman Catholic Church referred to the war in Ukraine as a war that pits Christians against each other.
Most Russians and Ukrainians are Orthodox Christians, but there is also a fairly large Catholic minority in Ukraine, according to the APE-BPE, citing Reuters and Ansa.
"Reconciliation between divided Christians, as a way of contributing to peace between warring peoples, is extremely important these days as our world is disrupted by a barbaric and irrational war of aggression in which many, many Christians are fighting against each other." said the pope.
This was the second consecutive day that the pope spoke of the Russian invasion of Ukraine. On Wednesday, he condemned the bombing of a crowded shopping mall in the city of Kremenchuk with at least 18 dead.
Source: News Beast