Returning to work after the holidays and resuming a different daily life compared to the calm and relaxed rhythms of the holiday can be complex and tiring and even lead to experiencing the so-called "post-vacation blues", a type of disorder characterized by anxiety and mild depression.
For In fact, 9 out of 10 workers return to the office after holidays has a negative impact on their well-being. An investigation by The Adecco Group, according to which approximately half (46%) experience this discomfort for almost a week, while for almost 1 in 5 workers (19%) the symptoms persist for an even longer period. For the remaining 25%, however, the discomfort eases within 1 or 2 days of returning.
A disorder that can also compromise good work performance, but which can be addressed by following some small anti-stress strategies. He suggests four Lidia Molinari, People Advisor Director of Adecco:
1. Resume your routine early
Generally speaking it is always advisable plan to return home from vacation a few days before returning to the office. Having time to adapt to the routine again allows you to have time to rest and tidy up personal affairs, plan meals and tidy up the house, regaining the rhythm to better face the working days. If the usual times have changed during the holidays, it will be important gradually restore sleep-wake cycles, adapting them to those of work. This will help the body get used to the work rhythm without experiencing a sudden change. Furthermore, once the daily routine has started again, getting up earlier than usual to go to the office will allow you to have more time in the morning, helping you to face the day without haste and without anxiety.
2. Plan your workload with the right priorities
Once you return to work, during the first few days, the advice is to focus on lighter, less demanding tasks, so as to gradually get back into the work routine without feeling overwhelmed by the workload. Organizing your days, setting realistic goals and prioritizing activities will allow you to keep anxiety under control and avoid feeling pressured by the accumulated workload. It is also essential to remember allow yourself moments of rest, making sure you take regular breaks. This will help you relax, recharge your energy and reduce accumulated stress, to be more productive and motivated.
3. Communicate with colleagues
When you return to the office, resume the dialogue with your colleagues and your manager it will allow you to align on the various projects and tasks left pending during the holidays, avoiding surprises and containing anxiety levels. At the same time, continue to nurture relationships with collaborators it will help improve mood, enthusiasm and motivation for your work.
4. Start a new project that generates enthusiasm and develop new skills
In parallel with recreational activities, start a project – both personal and professional – that excites us it will make the routine much more bearable, as well as aiding the development of new skills. For example, you can think about enrolling in cooking lessons, perfecting a foreign language or learning to play an instrument. For those who want it invest in your working futureundertaking ad hoc training courses can be the ideal choice to return to work with new skills and encourage your professional growth.
Source: Vanity Fair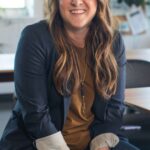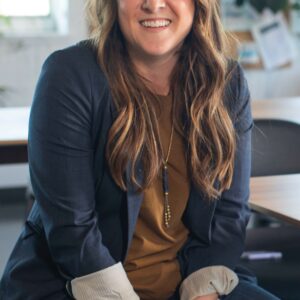 I'm Susan Karen, a professional writer and editor at World Stock Market. I specialize in Entertainment news, writing stories that keep readers informed on all the latest developments in the industry. With over five years of experience in creating engaging content and copywriting for various media outlets, I have grown to become an invaluable asset to any team.