Twenty-eight premature babies arrived in Egypt in a convoy of ambulances from Gaza on Monday, according to an Egyptian government official, after crossing the border through Rafah. Four mothers and six nurses accompanied the babies.
On Sunday, 31 babies were transferred from Al-Shifa Hospital in northern Gaza to Emirati Hospital in the city of Rafah in the south of the country, in an action planned by the Palestinian Red Crescent Society (PCRS) and several other organizations.
Two of the babies remained in the ICU unit at Emirati Hospital – one of them in good health – and a third baby was not transferred to Egypt, as its parents are currently in northern Gaza. The other 28 will be treated at Al-Arish Hospital in Sinai and another hospital in Cairo.
"We have been waiting for them for the last few days. We have made all preparations to receive the newborns with all the necessary medical equipment for this," a doctor in Al-Arish named Ahmad told Egyptian state broadcaster Al Qahera on Monday (20), adding that some of the babies need "more advanced medical measures."
The mother of one of the premature babies transferred to a hospital in Egypt said it was the "best place in the world" for her daughter. She stated that after a "difficult birth" on September 28, her daughter had been placed in an incubator in Al-Shifa.
"On October 7th, I was supposed to go see my daughter. She depended on artificial respiration. Then they asked us to leave our house, and they bombed our house. I went to Al-Shifa Hospital. It never occurred to us that the hospital would be targeted and that these children would have to go through what they went through," said Lubna El-Seik.
After Israel announced a "precise and targeted" operation in Al-Shifa and fighting broke out at the hospital complex, El-Seik said his daughter's condition deteriorated. "She was just relying on artificial oxygen," she said.
Citing doctors at Rafah hospital, the World Health Organization said the babies had serious infections and 11 were in a "critical condition" due to a lack of medical supplies in Al-Shifa.
Unifec (United Nations Children's Fund) warned on Sunday (19) that the babies' condition was "rapidly deteriorating". It further stated that the evacuation took place under "extremely dangerous conditions" and followed the "tragic deaths of several other babies, and the total collapse of all medical services in Al-Shifa."
Al-Shifa, Gaza's largest hospital, became a flashpoint in the war. The Israeli military alleges that the facility is being used by Hamas as a shield for its operations and raided the hospital last Wednesday. Hamas and hospital officials denied Israel's allegations.
For days, repeated bombings took place near the hospital, leaving thousands of employees, patients and civilians sheltering there stranded, sparking protests and reports that newborns were struggling to survive.
The WHO described Al-Shifa as a "death zone" with corridors "filled with medical waste" after a United Nations team visited the hospital for an hour on Saturday to assess the deteriorating humanitarian situation.
Palestinian authorities said several newborns died due to power outages and a lack of medical supplies; hospital staff described having to move babies through incubators after running out of fuel and wrapping them in aluminum foil to keep them warm.
Under increasing pressure to provide evidence for its claim that Hamas is using Al-Shifa for military purposes, the Israel Defense Forces (IDF) on Sunday released videos and photos showing Hamas fighters bringing alleged hostages to Al-Shifa in October 7, when Hamas launched its attack on southern Israel, killing more than 1,200 people and taking about 240 people hostage to Gaza.
IDF spokesman Rear Admiral Daniel Hagari presented two short videos, with several still images, that he said show Hamas fighters moving the hostages – one Nepali, one Thai – around the hospital.
CNN was unable to independently verify the content of the videos and photos.
The head of Al-Shifa's burns unit, Dr. Ahmed Mokhallalati, accused Israeli forces of pressuring hospital staff, questioning them about Hamas and restricting the movement of personnel following the attack last week.
"The common question (employees keep getting asked): Do you know anything about Hamas groups? Do you know anything about the tunnels inside the hospital?" said the doctor.
In Egypt, the expectation was that parents of newborns could travel safely with their children, but the WHO said few babies were accompanied by family members.
Gaza authorities had "limited information" and were unable to find close family members, the WHO said.
A father, Ali Sbeiti, was reunited with his son Anas, who was born three days before the war began.
"Thank God. We now feel our son is safe after not seeing him for over two weeks. We didn't know if he was alive or dead, especially when communications were cut off with doctors," Sbeiti told CNN.
Intense fighting between Israel and Hamas, and a communications blackout due to a lack of fuel, has complicated aid delivery efforts and made it more difficult for Palestinians to reach relief services.
WHO Director-General Tedros Adhanom said on Sunday that further missions are being planned to evacuate the remaining patients and staff from Al-Shifa, "pending assurances of safe passage through the parties to the conflict."
* With input from CNN's Martin Goillandeau, Sharon Braithwaite, Eleni Giokos, Sophie Tanno, Hamdi Alkhshali, Oren Liebermann and Niamh Kennedy.
Source: CNN Brasil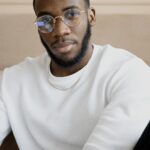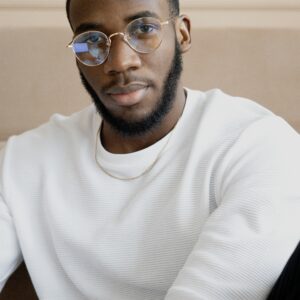 Bruce Belcher is a seasoned author with over 5 years of experience in world news. He writes for online news websites and provides in-depth analysis on the world stock market. Bruce is known for his insightful perspectives and commitment to keeping the public informed.