Enel's CPI listens, this Thursday (16), to the president of Enel Brasil, Nicola Cotugno. During the session held at the Legislative Assembly of São Paulo (Alesp), the executive spoke about the recent episodes of electricity shortages in Greater São Paulo, which affected more than 2 million customers, and countered criticisms made of the company's management stance. of the crisis.
Cotugno also explained how Enel is preparing to deal with the rains forecast for the end of this week, but warned that new cases of power outages should be recorded.
The president also responded to questions about the payment of compensation to customers economically harmed by the blackout.
Preparation for the weekend
The São Paulo Civil Defense issued a new warning yesterday (15) of storms and strong gusts of wind, which should be recorded between this Friday (17) and Sunday (19). According to the statement, winds should reach speeds between 60 and 80 km/h, and could reach, before or during rain, up to 100 km/h.
During the session, deputies demanded from Cotugno the actions being planned by Enel to deal with the event.
The president acknowledged that "it will not be possible to achieve as much as possible" due to the short period of time between two climate events considered "rare", with such strong winds. Despite this, Cotugno stated that Enel is already working with a larger contingent, with around 1,200 teams and approximately 3,000 people on the streets to respond to incidents arising from the rains.
In addition, 1,500 people were mobilized to assist in the company's call center, with another group of more than 300 people focused especially on personal contact in cases considered critical, such as people who depend on electronic equipment for health reasons.
Still regarding this group of customers, Cotugno stated that "these customers are registered in a company system, in which we understand exactly who the customer is, what problem they have and where they are geographically positioned".
He also reinforced that such consumers have the possibility of "jumping the queue" to reach the attendants before other customers. But he acknowledged: "At the time of such a possible heavy contingency, we cannot guarantee that power cannot also go out in the homes of customers who depend on electricity."
Apology
During the session, the company's president defended himself from the criticism he received after speaking during an interview published by Folha de S.Paulo, on November 7th. To the newspaper, Cotugno said that "we are not to apologize, no, the wind was absurd", referring to this month's storm.
The statement generated negative repercussions, in addition to accusations of negligence against Enel in relation to the problems faced by the population. Cotugno, who is Italian, stated that the controversy is due to a linguistic issue.
"The Italian word 'to apologize' means to give elements to take the blame away from oneself," he said. "I used this word as a bad translation to say 'I don't want to avoid taking responsibility for myself, but I want to give a view of the context'", said the executive, before making an apology to customers, cities and city ​​halls affected by the lack of electricity.
Action plan and compensation
Throughout the hearing, the CEO was the target of questions regarding a date for publishing a compensation plan for customers who suffered losses resulting from the lack of electricity, such as traders and restaurant owners.
Even under pressure, Cotugno avoided setting a date for disclosure. "The plan exists, the plan will be reinforced and the plan will be communicated soon," he said. After demands from state deputy Luiz Claudio Marcolino (PT/SP), however, the president of Enel agreed to the possibility of publishing the plan before November 28th.
When talking about compensation, Cotugno also avoided being specific. "We are evaluating different options and I think that in a few days we will come out with a concrete definition," he said.
Deputy Luiz Claudio even suggested compensation for moral damages of at least R$5,000 for individuals and R$15,000 for legal entities. State deputy Carla Morando (PSDB/SP), in turn, asked about the possibility of reimbursement based on Enel's net profit, which doubled compared to the same period last year. Even so, Cotugno did not confirm what action will be taken.
Who is Nicola Cotugno
Nicola Cotugno has been CEO of Enel in Brazil since October 2018. Born in Italy, the executive has a degree in mechanical engineering from the University of Rome and a specialization in business from INSEAD Business School in Fontainebleau (Paris) and MIT (Boston) .
With 27 years of experience in the electricity sector, he has worked for the last 14 years as an expatriate in European and Latin American countries. Cotugno joined the Enel Group in 1991, in the Generation area and held a series of leadership positions until 2000, when he moved to the Energy Management area.
Under the supervision of Vital Neto and Bruno Laforé
Source: CNN Brasil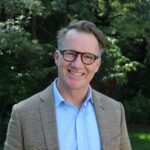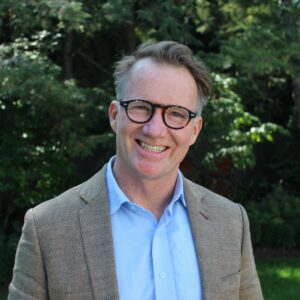 I'm James Harper, a highly experienced and accomplished news writer for World Stock Market. I have been writing in the Politics section of the website for over five years, providing readers with up-to-date and insightful information about current events in politics. My work is widely read and respected by many industry professionals as well as laymen.