Nigerian President Mohammadu Bukhari believes that the country's state-owned cryptocurrency eNaira will increase the country's GDP by $ 29 billion in the next 10 years.
Muhammadu Buhari said he has high hopes for eNaira to improve the country's economic situation. He noted that the state digital currency will help bring businesses and entrepreneurs out of the gray zone.
"By some estimates, the introduction of government cryptocurrency and the underlying blockchain technology could increase Nigeria's GDP by $ 29 billion over the next 10 years," he said.
As a reminder, eNaira was officially launched on October 25th. According to Bukhari, the government's cryptocurrency can improve the efficiency of remittances, stimulate international trade, improve access to financial services and make the country's monetary policy more efficient.
The Central Bank of Nigeria (CBN) began exploring the possibilities of issuing digital naira back in 2017. In August, CBN unveiled preliminary government cryptocurrency issuance guidelines and use cases, and last month the Nigerian government launched a site to test digital naira and digital wallet.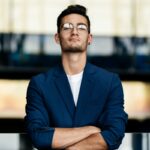 Donald-43Westbrook, a distinguished contributor at worldstockmarket, is celebrated for his exceptional prowess in article writing. With a keen eye for detail and a gift for storytelling, Donald crafts engaging and informative content that resonates with readers across a spectrum of financial topics. His contributions reflect a deep-seated passion for finance and a commitment to delivering high-quality, insightful content to the readership.