The "atacarejo" is one of the main market trends in the country, according to the evaluation of the president of P&G Brazil, André Felicíssimo, in an interview with CNN .
According to Felicíssimo, the phenomenon fulfills, especially, the value of "fulfillment" for the consumer. "It's nice to see a cart full, this is one of the main values ​​of the Brazilian consumer, and by going to the 'atacarejo', they get that", he explains.
Two other important trends in the current scenario, according to the executive, are consumption by electronic means and the growth of "neighborhood" establishments.
Regarding online sales, Felicíssimo explains that, during the pandemic, consumers "changed their expectations about the type of purchase they expect to make. He wants a safer, faster and more productive purchase. And many of these impacts remain even after the pandemic, especially the electronic purchase part. What purchase can be safer, faster and more productive than a purchase through digital means?"
As for neighborhood stores, the executive links its growth to the trend of smaller homes that make it impossible to store many products and generate the need for closer stores.
economic scenario
Despite the current inflation in the Brazilian market, the president of P&G Brasil explains that "in the categories in which we participate, and we are usually either leaders or vice-leaders in these categories, they have been growing constantly, not only in value, but also in volume" .
According to Felicíssimo, P&G "has been able to maintain growth, we are not facing a downturn. As? In each category that we participate in, we pursue the development of the category, as we manage to take consumers to a new level of consumption".
The executive also commented on the company's future goals related to sustainable development. According to him, the strategy is based on four pillars: climate, water, forest and not throwing waste in the trash.
As an objective achieved, Felicíssimo points out that 100% of P&G's factories in Brazil do not send waste to sanitary landfills.
By 2030, the company aims to reduce water efficiency by 35% and consume 100% renewable energy.
At COP27, P&G is expected to present its goals for 2030 and "as we are moving forward, we are beyond the goals we had at this point along the way, we are already taking our 2040 ambition as well. We hope that this COP will be an accelerator in this process".
*Posted by Renata Souza, from CNN
Source: CNN Brasil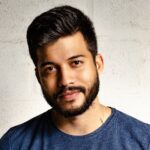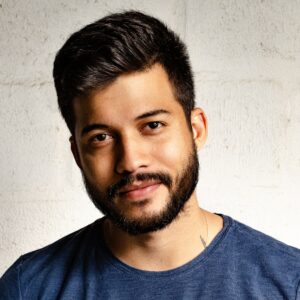 Joe Jameson, a technology journalist with over 2 years of experience, writes for top online news websites. Specializing in the field of technology, Joe provides insights into the latest advancements in the industry. Currently, he contributes to covering the world stock market.