With just over a month to go before the first round of presidential elections in Argentina, which takes place on October 22, electoral polls indicate that Javier Milei, the ultra-right candidate who surprised and won the primaries in August, is in first place in voting intentions.
Milei, an economist and former television commentator, has rattled the political elite with loud, sometimes expletive-filled criticism of his rivals, along with promises to close the country's central bank, reduce the size of the government and dollarize the economy.
See also — Analysis: Javier Milei's victory in the Argentine primaries
What are the poll numbers?
The latest survey by consultancy Analogías shows Milei with 31.1% of the votes, ahead of the ruling party's Economy Minister, Sergio Massa, who has 28.1%.
Former right-wing Security Minister Patricia Bullrich has 21.2%, which is a blow to the main conservative opposition, which was already considered favorite to win.
A second survey, carried out by the Opinaia institute, gives Milei 35% of the votes; Mass is 25%; and Bullrich, 23%.
Surveys show that support for the ultra-rightist is stronger among men, young voters and less favored groups.
"The result of the primaries was shocking, and the result of the general elections will be shocking whatever the outcome," said Analogías' communications director, Marina Acosta, citing the electoral race being "colored by political novelty."
Milei surprises
Polls suggest the elections will likely go to a second round, which will take place in November.
A candidate needs 45% of the vote, or at least 40% with a 10 percentage point advantage over second place to win in the first round.
Milei struck a chord with angry Argentine voters, who face inflation of more than 124%, a cash-strapped government, a declining economy and about four in 10 people in poverty.
His closest competitor now appears to be Massa, part of the center-left Peronist coalition. Apparently, they offer two opposing economic models for the embattled country.
"Milei and Massa's strategies intend to be polar opposites of each other", pointed out political analyst Julio Burdman, from the Observatório Eleitoral consultancy. "They are doing it very well, which allows them both to make gains," he added.
One big caveat, however, is that Argentine researchers got the primary vote wrong and misinterpreted the last general election in 2019, meaning the final result could surprise once again.
*With information from Reuters
VIDEO – Analysis: Argentina eliminates taxes before elections
Source: CNN Brasil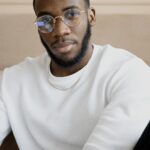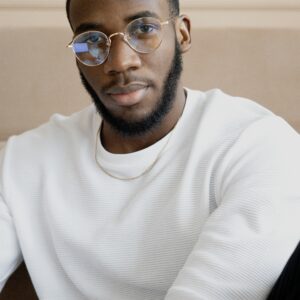 Bruce Belcher is a seasoned author with over 5 years of experience in world news. He writes for online news websites and provides in-depth analysis on the world stock market. Bruce is known for his insightful perspectives and commitment to keeping the public informed.