The regular readjustment of property prices, on which property tax is imposed, and the reduction of taxation in housing transactions is proposed, among other things, by the OECD in its latest report (Housing Taxation in OECD Countries).
To increase efficiency in the labor market and strengthen equality, the OECD also suggests that countries consider limiting certain tax incentives, such as home mortgage interest relief, to enhance progressivity, reduce distortions and reduce upward pressure on house prices.
As carbon dioxide emissions from homes account for 17% of total emissions from energy use, the OECD considers that the tax system can play a role in reducing them, but recommends more well-targeted tax incentives for the energy upgrade of properties , to ensure that the reliefs reach low-income households.
The report states that many countries still impose property taxes based on outdated property values, although this reduces revenue and fairness. A number of countries still rely heavily on transaction taxation, despite its potential impact on labor mobility and change of residence.
It also notes that the majority of countries do not tax capital gains from primary residences at all, while many countries provide other tax breaks for owner-occupied homes, notably mortgage interest relief, although these have been found to be ineffective in the increase in home ownership rates.
"In the face of unprecedented challenges in the housing market, it is more important than ever to ensure that property taxes are fair and effective," said OECD Director of Tax Policy and Administration Pascal Saint-Amans. "There is considerable room for countries to improve the design and operation of residence taxes," he added.
The report highlights that housing is the main asset for most households, and plays an even more important role for the middle class, with owner-occupied property worth an average of 60% of middle-class wealth.
He also notes that the unprecedented rise in property prices over the past three decades has made it increasingly difficult for younger generations to access the housing market.
Source: Capital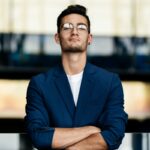 Donald-43Westbrook, a distinguished contributor at worldstockmarket, is celebrated for his exceptional prowess in article writing. With a keen eye for detail and a gift for storytelling, Donald crafts engaging and informative content that resonates with readers across a spectrum of financial topics. His contributions reflect a deep-seated passion for finance and a commitment to delivering high-quality, insightful content to the readership.