Sri Lanka woke up on Sunday to an uncertain future, with its president and prime minister poised to step down after thousands of protesters stormed their homes in anger over the country's crippling economic crisis.
President Gotabaya Rajapaksa agreed to step down on July 13, the country's parliament spokesman announced on Saturday, after a tumultuous day in which protesters stormed Rajapaksa's official residence in Colombo and swam in his pool.
Protesters also attacked Prime Minister Ranil Wickremesinghe, setting fire to his private home in Fifth Lane, an upscale neighborhood in the capital. Wickremesinghe later said he was willing to step down "to make way for an all-party government".
The announcements – which were celebrated with people chanting in the streets and setting off fireworks – marked a historic victory for the protesters, who have been demanding Rajapaksa's resignation for months over his government's failure to deal with the country's economic collapse.
Four other ministers left office over the weekend.
The Minister of Tourism and Land, Harin Fernando, the Minister of Labor and Foreign Employment, Manusha Nanayakkara, and the Minister of Transport and Highways and cabinet spokesperson, Bandula Gunawardena, resigned on Saturday (9), according to the ministers' offices. .
The Minister of Investment Promotion Portfolio, Dhammika Perera, told CNN who resigned on Sunday.
Economic turmoil has plunged the Indian Ocean island nation of 22 million into a dire humanitarian crisis, leaving millions of people struggling to buy food, medicine and fuel.
After months of largely peaceful protests, anger reached a boiling point on Saturday as more than 100,000 people gathered outside Rajapaksa's residence, calling for his resignation.
A video broadcast on Sri Lankan television and on social media showed protesters entering the President's House – Rajapaksa's office and residence – after breaking through security cordons. Footage shows protesters inside the colonial-era building, hanging banners from the balcony.
Later on Saturday, a live video broadcast by local media and seen by CNN showed Wickremesinghe's house engulfed in flames as crowds gathered around it.
Neither the president nor the prime minister were in their homes when the buildings were raided. Both were moved to safe locations before the attacks, according to security officials.
political uncertainty
The drastic escalation of Saturday's protests could spell the end of the political dynasty of the Rajapaksa family, which has ruled Sri Lanka for most of the past two decades.
In a video statement Saturday night, Speaker of Parliament Mahinda Yapa Abeywardena said Rajapaksa's decision to step down "was taken to ensure a peaceful handover of power".
But how the process of this transition of power will happen is something shrouded in uncertainty.
If Wickremesinghe and Rajapaksa resign, according to Sri Lanka's constitution, the speaker of parliament will serve as interim president for a maximum of 30 days. Meanwhile, parliament will elect a new president within 30 days from one of its members, who will hold the post for the remaining two years of the current term.
The US Senate Foreign Relations Committee said on Twitter on Sunday that Rajapaksa had "lost the trust" of his people.
"Now, all parties must work together with the international community for a new government that respects democratic and economic aspirations and upholds the human rights that the people of Sri Lanka deserve," the committee said.
"The military and police must exercise restraint and be part of the solution, not part of the problem, in this crisis," he added.
injured journalists
At least 55 people were injured in the protests, according to the Sri Lanka National Hospital, which said the figure included three people with gunshot wounds. Among the injured is a lawmaker from eastern Sri Lanka, she added.
A Sri Lankan television station said six of its journalists were attacked on Saturday night by the Special Police Task Force outside the prime minister's private residence.
Two of the journalists from the Sri Lankan TV channel Newsfirst had their cameras recording at the time. A video aired by Newsfirst shows two journalists being pushed to the ground by police during the confrontation. Fellow journalists who rushed to help were also attacked, Newsfirst reported.
Sri Lanka's Inspector General of Police, CD Wickramaratne, said officers associated with the attacks were "suspended immediately", according to an audio statement broadcast on national television.
Wickremesinghe, the prime minister, also condemned the attacks.
"Media freedom is paramount for democracy in Sri Lanka," he said, urging security forces and protesters to "act with moderation to avoid any violence and ensure the safety of the public."
Sri Lankan media freedom advocacy group Free Media Movement has called for an investigation into the police attack on journalists, saying "the perpetrators responsible for these brutal attacks" must be brought to justice. justice.
*With information from Ivana Kottasová of CNN
Source: CNN Brasil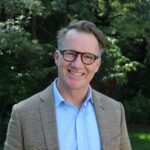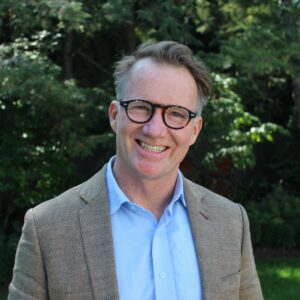 I'm James Harper, a highly experienced and accomplished news writer for World Stock Market. I have been writing in the Politics section of the website for over five years, providing readers with up-to-date and insightful information about current events in politics. My work is widely read and respected by many industry professionals as well as laymen.