Protests spread across China on Saturday, including at universities and in Shanghai, where hundreds chanted "Down with Xi Jinping! Get out, Communist Party!" in an unprecedented show of defiance against the country's stringent and increasingly costly Covid zero policy.
A deadly fire at an apartment building in Urumqi, capital of Xinjiang's far west region, which killed 10 people and injured nine on Thursday (24), acted as a catalyst for public anger, as videos emerged which seemed to suggest that lockdown measures delayed firefighters in helping victims.
Protests erupted in cities and universities across China on Saturday, with some extending into Sunday, according to social media videos and eyewitness accounts.
On dozens of university campuses, students held rallies or put up posters to mourn those killed in the Xinjiang fire and demonstrate against the extremely restrictive policy. In several cities, residents of closed neighborhoods knocked down barriers and took to the streets, after mass anti-lockdown protests that swept through Urumqi on Friday night (25).
Such widespread scenes of anger and confrontation are exceptionally rare in China, where the Communist Party ruthlessly cracks down on all expressions of dissent. But three years into the pandemic, many people have been pushed to their limits by the government's incessant use of lockdowns, Covid testing and quarantines. Public anger reached a boiling point after a series of heartbreaking deaths that were blamed on control measures.
Anger led to notable acts of confrontation Saturday night in Shanghai, where hundreds of residents gathered at an intersection to mourn the victims of the Xinjiang fire, according to videos widely circulated – and promptly censored – on Chinese social media and the witness report.
Around a makeshift memorial with candles, flowers and posters, the crowd held up blank sheets of paper – in what is traditionally a symbolic protest against censorship – and chanted: "I need human rights, I need freedom".
In several videos seen by CNN , people could be heard shouting demands that China's leader Xi Jinping and the Communist Party "resign". The crowd also chanted, "I don't want a Covid test, I want freedom!" and "I don't want dictatorship, I want democracy!"
Some videos show people singing China's national anthem and The Internationale, a standard of the socialist movement, while holding banners protesting the country's exceptionally strict pandemic measures.
Lines of police, who had initially been watching from outside, began moving to fend off and divide the crowd around 3am, sparking tense clashes with protesters, according to a witness.
The witness told the CNN which saw several people arrested and taken to a police vehicle next to the makeshift memorial after 4:30am. They also saw several protesters being grabbed by police from the crowd and taken behind the police line. The protest gradually dispersed before dawn, the witness said.
University protests
Many of the protests took place on university campuses – which are particularly politically sensitive to the Communist Party, given the history of student-led protests in Tiananmen Square in 1989.
Around midnight on Sunday, around 100 students gathered around a protest slogan painted on a wall at the prestigious Peking University. One student told CNN that when he arrived at the scene around 1am, security guards were wearing jackets to cover the protest sign.
"Say no to confinement, yes to freedom. No to Covid testing, yes to food," read the message written in red ink, echoing the slogan of a protest that took place on a Beijing overpass in October, just days before a key Communist Party meeting at which Xi secured a third power mandate.
"Open your eyes and look at the world, Covid zero dynamic is a lie," read the slogan of the protest at Peking University.
The student said security covered the slogan in black paint.
The students later gathered to sing The Internationale before being dispersed by teachers and security.
In the eastern province of Jiangsu, at least dozens of students from the University of Communication of China, Nanjing, gathered on Saturday night to mourn those who died in the Xinjiang wildfire. The videos show students holding sheets of white paper and cell phone flashlights.
In one video, a university official can be heard warning students, "You will pay for what you did today."
"So are you, and so is the country," one student shouted back.
The campus protests continued on Sunday. At Tsinghua University, another top institution in Beijing, hundreds of students gathered in a square to protest Covid zero and censorship.
Videos and images circulating on social media show students holding sheets of white paper and shouting: "Democracy and the rule of law! Freedom of expression!".
In one video, a female student can be heard shouting to the applause of the crowd, "From today on, I will no longer perform oral sex for the power of the state!"
Source: CNN Brasil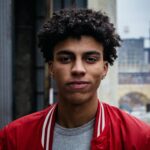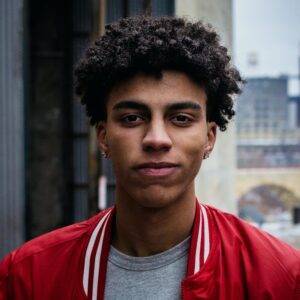 I am a journalist with two years of experience in the financial industry. I was most recently an associate editor where I wrote about market trends and analysis. In my spare time, I am also an author, specializing in stock market analysis and trading advice.