Today, September 23, developers from Proton AG, which is best known for its Proton VPN and Proton Mail services, officially introduced the world to its new development – Proton Drive cloud storage. The creators of this project emphasize that in the digital era, when any information about a person can be used for personalized advertising campaigns, the user will not interfere with an island of privacy – this is exactly what the service will provide. The authors of Proton Drive say that their service will support encryption and many degrees of protection so that user data is used exclusively by them.
It is worth noting that in fact Proton Drive is not something incredibly new, since in fact this service has been tested in a closed format since 2020 – during this time the project has already gained more than half a million beta test participants. Now that the project has been tested, they decided to launch it into a full-fledged release, so Proton Drive is available to everyone from today. In addition, it is important to understand that this service is open source – the company claims that anyone can assess the degree of data protection in cloud storage by examining the cryptographic signature system for all files and folders.
Also on the day of the full launch of the service, company representatives announced the release of a native Android application, which, however, is still in beta format. If the user does not need a mobile application or does not have an Android smartphone, they will have to use the web version of Proton Drive exclusively, since the company does not have any application for Windows or macOS at the current stage. In this regard, competitors certainly have an advantage, since synchronizing folders on a PC with the cloud is a huge bonus in work and not only. In addition, Proton Drive does not have any tools for editing or even displaying office documents, spreadsheets and presentations – they can only be downloaded.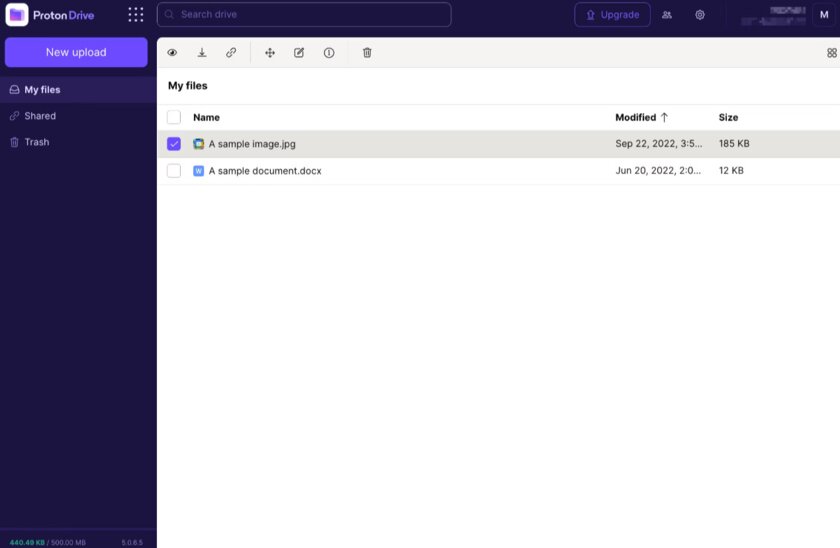 And, of course, the service loses a lot to its competitor in the face of Google when it comes to the free amount of memory provided. The fact is that Proton Drive in the basic free version provides only 1 GB of memory. You can get an adequate amount of space only after purchasing a paid subscription – for $ 4 per month, the user gets 200 GB of memory, and for $ 10 they already provide 500 GB. True, these are prices for paying for a year in advance – in the case of monthly payment, the price for the plan is 5 and 12 dollars, respectively, which already does not look so competitive.
Source: Trash Box