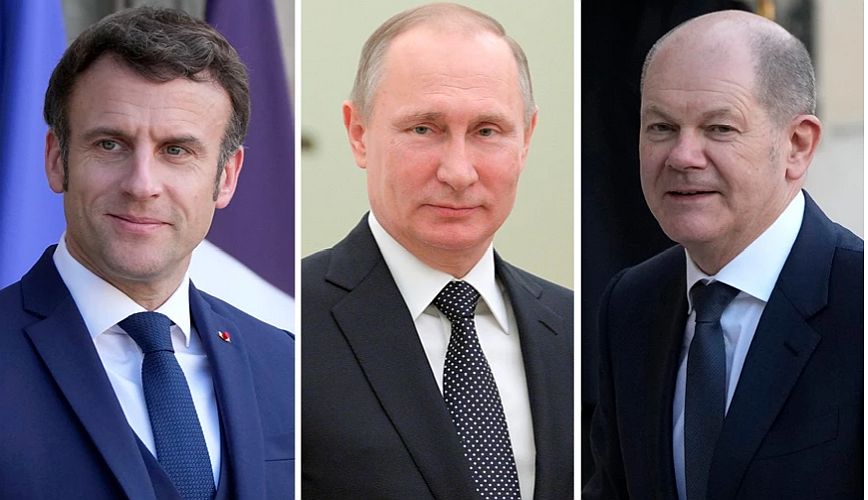 An 80-minute telephone conversation, centered on war in Ukrainehad today the chancellor together Olaf Solts and the President of France Emanuel Macron with the Russian president Vladimir Putinthe chancellor announced a moment ago, noting that the two leaders asked Mr. Putin for an immediate ceasefire and the withdrawal of Russian troops from Ukraine.
According to the statement, Olaf Solz and Emanuel Macron called on the Russian president to engage in serious direct talks with Ukrainian President Volodymyr Zelensky in order to find a diplomatic solution, while urging him to ensure the improvement of the peace process. They noted, however, that Vladimir Putin's commitment to treating prisoners in accordance with international humanitarian law, in particular the Geneva Convention, and allowing the Red Cross to have unimpeded access.
Chancellor Soltz and President Macron also referred to the global food situation, which is particularly tense as a result of the Russian war. According to the chancellor's statement, President Putin assured that he would allow the export of grain from Ukraine, especially by sea. In addition, he promised that the opening of the minefield created for the protection of Ukrainian ports would be used only for grain exports and not for military offensive operations. The three leaders, the chancellor stressed, also agreed on the central role of the United Nations in reaching and implementing the relevant agreement.
Source: News Beast