Qatar Airways announced yesterday that it has begun legal proceedings in a British court against the European aircraft consortium Airbus, in a bid to resolve a dispute over the coating defect of the A350 passenger aircraft fuselage, bringing the two sides face to face. a rare legal controversy over civil aviation security.
The two companies have been embroiled in a dispute over months over erosion, including problems with aircraft paint (https://www.reuters.com/business/aerospace-defense/qatar-airways-ceo-says-airbus -should-admit-paint-flaws-problem-2021-11-30).
According to Qatar Airways, corrosion has been detected on a coating substrate in the fuselage area, which led the competent civil aviation service in Qatar, to the decision to freeze 21 A350 aircraft (https://www.reuters.com/business/aerospace-defense/ costly-airbus-paint-flaw-goes-wider-than-gulf-2021-11-29).
For its part, Airbus claims that passenger aircraft made of synthetic carbon materials are safe to fly, despite the appearance of partial "surface corrosion".
However, Qatar Airways says it is too early to draw conclusions about safety and whether it has deteriorated.
The dispute between the two companies came to the fore last week, when Airbus, in an unusual move according to experts, accused the alleged Gulf airline of distorting the problem, as a security issue, and threatened to resort to an independent legal assessment. .
For its part, Qatar Airways yesterday retaliated by announcing that it has filed a lawsuit against Airbus in the Supreme Court in London.
"We regret the failure of all our efforts to reach a constructive solution with Airbus on the accelerating surface erosion situation that is adversely affecting A350 aircraft," a statement said.
"Qatar Airways had no choice but to seek a speedy resolution of this dispute through the courts."
In an announcement late yesterday, Airbus confirmed that it has received an official court document. "Airbus aims to vigorously defend its position," the European consortium said.
A spokesman had earlier said that the cause of the problem had been identified and that Airbus was working with its customers, as well as the competent European authority, which had stated that it had not identified any issue related to flight safety.
For its part, Qatar Airways claims that the problems on the surface of the aircraft fuselage are well understood, while it announced yesterday that it wants from Airbus. conducting a "detailed investigation".
According to eyewitnesses, the signs of corrosion are now visible on the fuselage of Qatar Airways aircraft.
SOURCE: AMPE
.

Source From: Capital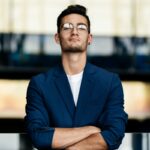 Donald-43Westbrook, a distinguished contributor at worldstockmarket, is celebrated for his exceptional prowess in article writing. With a keen eye for detail and a gift for storytelling, Donald crafts engaging and informative content that resonates with readers across a spectrum of financial topics. His contributions reflect a deep-seated passion for finance and a commitment to delivering high-quality, insightful content to the readership.