The legendary The Lanesborough announces the launch of yet another series of seasonal afternoon teas, this time inspired by the new series "Queen Charlotte: A Bridgerton Story", a partnership between Netflix and Shondaland. The limited edition tea pays homage to the Regency era, between 1811 and 1837: a time of high style, elegant parties, grand balls and dinners, with a contemporary twist.
The "Queen Charlotte" Afternoon Tea will take place in The Lanesborough's richly appointed dining room, naturally lit by a glass dome by day and sumptuous chandelier by night.
A Regency icon, the space features works of art displayed in 250 different frames, as well as Wedgwood china on the walls, evoking a sense of the neoclassical grandeur of the period.
Carefully crafted by The Lanesborough's pastry chef Salvatore Mungiovino, the menu will pay homage to the main characters of 'Queen Charlotte', as well as 'Lanesborough House' as we know it today, built in 1825 in the classical style by William Wilkins on the high point of It was Regency and today London's quintessential Regency building.
Among the delicacies created by chef Mungiovino, highlights for:
Your Majesty , dedicated to the star of the show, Queen Charlotte. An exquisite cake with shades of gold and red composed of delicate cream infused with orange gel with a crunchy almond base, sprinkled with red chocolate. The edible crown is made of royal icing, fit for a queen.
King George Dreams of Venus – in honor of King George III and his love of astronomy, The King George is a cake inspired by the planet Venus, affectionate nickname for its queen. A planetary sphere made of jasmine-infused dark chocolate ganache mousse topped with blue and white stars.
The Lady Violet – Inspired by the elegant style of Lady Violet, this elegant Bavarian chocolate is composed of mango jam, lemon whipped cream, topped with shortbread and finished with chocolate and sugar flowers.
Danbury Delight – Inspired by Lady Danbury's love of hats and jewelry, featuring Danbury's signature purple, made from pistachio Berryiolette cake, paired with vanilla ganache, sitting on a vanilla base finished in lilac chocolate.
Queen Charlotte cocktail- Inspired by the Regency Gin Punch, the original cocktail that was part of daily social life during the Regency period, Lanesborough bar chef Mickael Perron created the cocktail.
queen charlotte a refreshing recipe that combines Ford gin, Chambord liqueur, cranberry, lychee, vanilla and lemon, and is finished with champagne. The non-alcoholic version is named Noughty Sparkling Rosé and is served with cranberry juice, lychee, vanilla and lime.
More information on the hotel's website: Click here.


Source: CNN Brasil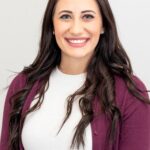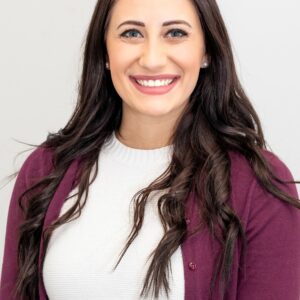 Johanna Foster is an expert opinion writer with over 7 years of experience. She has a reputation for delivering insightful and thought-provoking articles on a variety of subjects. Her work can be found on some of the top online news websites, and she is currently lending her voice to the world stock market.