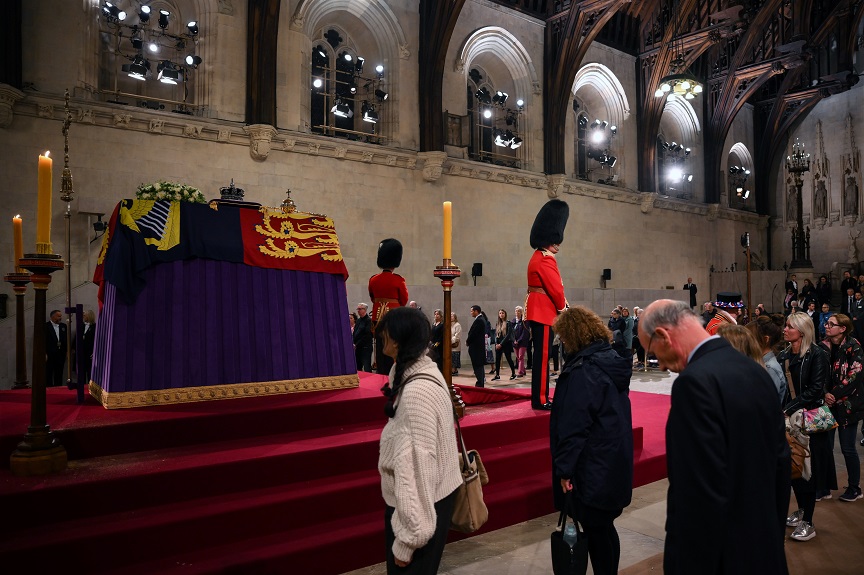 A man was arrested "after a disturbance" at Westminster where her body lies Queen Elizabeth as the continues popular pilgrimage at Britain. According to British media he ran up the steps and up to the podium and touched the coffin.
The Metropolitan Police, says its online version "The Guardian" reacted immediately and arrested the man. The incident happened shortly before midnight on Saturday (17/9), hours after members of the royal family held a vigil by the coffin.
As the same img notes, the man jumped out of his line – where people wait for more than ten hours to pay their respects to the Queen – and headed to the steps and then the podium and touched the coffin before being stopped by police.
In a statement, Scotland Yard confirmed that an "arrest was made following an incident of disturbance". He added that the man arrested is in custody. British television networks showing live footage from Westminster upon learning of the incident "cut" the shot from inside and showed live footage outside parliament.
Source: News Beast