Elizabeth II passed away nine days ago and remains unburied, with her funeral scheduled for Monday.
A big question that dominates is how her body is preserved Elizabeth II in good condition, without the normal process of decomposition, which begins about two days after death.
The press representative of the association of Funeral Directors of Lower Saxony, Markus Gebauer, was asked to answer this question and speaking to the German network RND he explains that to halt the natural process of decomposition, "bodily fluids are exchanged for formaldehyde and other chemicals."
This is a type of embalmingwhich lasts two to six hours depending on the condition of the body and keeps the body in good condition for two to three months.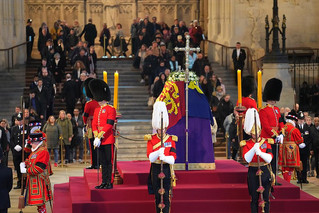 Speaking to Germany's RTL network, certified embalmer Philipp Berger explained that embalmers take care of preserving the dead. "This involves temporarily stopping the decomposition of the body so that burial or an open casket farewell can take place later."
Embalming can be repeated at regular intervals, as was the case with the body of Vladimir Lenin, who died in January 1924 and whose embalmed body has remained in the Red Square mausoleum in Moscow for nearly a century.
"The experts submit his body to an embalming process with special injections every 12 months. Depending on the procedure, embalming can be enough for a year" Berger said.
Source: News Beast