With faces pale and grave the closest relatives followed her coffin Queen Elizabeth to Westminster Abbey where her funeral took place.
THE King Charles and his three younger siblings—Anna, Andrew, and Edward—were first in line behind the bier on which her coffin had been placed of the late Queen, who was dragged by 142 sailors, to be carried from Westminster Hall to the Abbey.
Behind them were the children of Charles, the princes william and harry, and other senior members of the royal family.
THE Charles and William arrived in the same car at Westminster Hallwhere, as APE-MPE reports, they were received with cheers and applause from the gathered crowd that had rushed to watch the ceremony.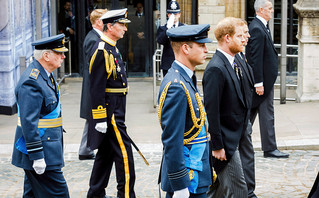 Source: News Beast