In his first televised speech as king, Charles III stated that Queen Elizabeth II saw the best in people and made sacrifices out of duty. He also promised to serve with "loyalty, respect and love", praised Camilla, William and expressed "love to Harry and Meghan". Elizabeth II died this Thursday (8), aged 96. She was the longest-lived monarch in the United Kingdom.
"In his life of service we saw that abiding love for tradition, along with that fearless embrace of progress, that makes us great as nations. The affection, admiration and respect she inspired became the hallmark of her reign," highlighted Charles.
"And, as every member of my family can testify, she combined these qualities with warmth, humor, and an unfailing ability to always see the best in people," the king continued.
Charles immediately became king after the death of his mother, Queen Elizabeth II, this Thursday (8th). However, the official proclamation of the accession will be made this Saturday (10) at a meeting of the Accession Council at St. James.
After the meeting, there will be the proclamation from the palace balcony. The coronation must take place within a year.
This Friday (9), the royal and national mourning began. Royal mourning will be observed by "members of the royal family, officials of the royal house and representatives of the royal house in official capacity, along with troops committed to ceremonial duties," according to a statement from Buckingham Palace. It will take place up to seven days after the queen's funeral.
Read the speech in full
I speak to you today with feelings of deep sadness. Throughout her life, Her Majesty the Queen – my beloved mother – was an inspiration and an example to me and my entire family, and we owe her the most sincere debt any family can owe their mother; for your love, care, guidance, understanding and example.
Queen Elizabeth had a life well lived; a promise fulfilled with fate, and she is deeply mourned for her death. That promise of lifelong service I renew to you all today. Along with the personal pain that my entire family is feeling, we also share with many of you in the UK, in every country where the Queen has been Head of State, in the Commonwealth and around the world, a deep sense of gratitude for the most 70 years in which my Mother, as Queen, served the people of so many nations.
In 1947, on her 21st birthday, she promised. in a broadcast from Cape Town to the Commonwealth, to dedicate his life, short or long, to the service of his people. This was more than a promise: it was a deep personal commitment that she defined her entire life. She made sacrifices for duty.
Her dedication and devotion as Sovereign never wavered, in times of change and progress, in times of joy and celebration, and in times of sadness and loss. In her life of service we saw that abiding love for tradition, along with that fearless embrace of progress, that makes us great as nations. The affection, admiration and respect she inspired became the hallmark of her reign.
And, as every member of my family can testify, she combined these qualities with warmth, humor, and an unfailing ability to always see the best in people.
I pay tribute to my mother's memory and honor her life of service. I know her death brings great sadness to many of you and I share this feeling of loss beyond measure with all of you. When the Queen ascended the throne, Britain and the world were still dealing with the hardships and aftermath of World War II, and still living by the conventions of earlier times.
In the last 70 years, we have seen our society become one of many cultures and many beliefs. State institutions, in turn, have changed. But through all the changes and challenges, our nation and the wider family of Realms – of whose talents, traditions and accomplishments I am so inexpressibly proud – have prospered and flourished. Our values ​​have remained and must remain constant.
The role and duties of the Monarchy also remain, as does the Sovereign's particular relationship and responsibility to the Church of England – the Church in which my own faith is so deeply rooted. In that faith and the values ​​it inspires, I was brought up to nurture a sense of duty to others and to maintain the utmost respect for the precious traditions, freedoms and responsibilities of our unique history and parliamentary system of government.
As the queen herself did with such unwavering devotion, I also now solemnly pledge, during the remaining time that God grants me, to uphold the constitutional principles at the heart of our nation. And wherever you live in the UK, or in the Kingdoms and Territories across the world, and whatever your origins or beliefs, I will strive to serve you with loyalty, respect and love, as I have done throughout my life. life.
Of course my life will change as I take on my new responsibilities. It will no longer be possible to devote so much of my time and energy to charities and issues that I care so deeply about. But I know that this important work will continue in the hands of others.
This is also a time of change for my family. I count on the loving help of my dear wife Camilla. In recognition of her own loyal public service since our marriage 17 years ago, she becomes my queen consort.
I know she will meet the demands of her new role—the unwavering devotion to the duty I trust so much. As my heir, William now assumes the Scottish titles that have meant so much to me.
He succeeds me as Duke of Cornwall and assumes responsibilities for the Duchy of Cornwall, which I have held for over five decades. Today, I am proud to raise him Prince of Wales, Tywysog Cymru, the country whose title I have been privileged to bear for much of my life and duty.
With Catherine at his side, our new Prince and Princess of Wales, I know, will continue to inspire and lead our national conversations, helping to bring the fringes to the center where vital help can be given.
I also want to express my love for Harry and Meghan as they continue to build their lives abroad.
In little more than a week, we will come together as a nation, as a Commonwealth, and indeed as a global community, to rest my beloved mother. In our pain, let us remember and strengthen ourselves in her exemplary light.
On behalf of my entire family, I can only offer the most sincere thanks for your condolences and support. They mean more to me than I could ever express.
And to my dear mom, as you begin your last great journey to join my dear late dad, I just want to say this: thank you. Thank you for your love and devotion to our family and the family of nations that you have served so diligently all these years.
May the flights of angels sing for your rest.
Who is King Charles
With the death of Queen Elizabeth II, Charles automatically becomes the new King of the United Kingdom. At 73, he will be the oldest monarch to be crowned in British history.
Charles was already taking on some of the Queen's engagements this year because of the matriarch's mobility issues. In May, he replaced his mother at the opening of the British Parliament.
Born on November 14, 1948, Charles is the firstborn of Elizabeth and Philip, having been the heir apparent since the age of three, when his mother assumed the throne following the death of King George VI.
When he turned 9, he was named Prince of Wales and Earl of Chester by his mother before Parliament.
Upon becoming the sovereign, Charles had the option of adopting whatever name he chose for his reign. He chose to be called King Charles III.
marriage with Diana
The Prince of Wales was married to Princess Diana from 29 July 1981 to 28 August 1996, when their divorce was made official, but the couple had been separated since 9 December 1992.
In 1997, Diana died in a tragic car accident, leaving Charles with two children: William, now first in line to the throne, and Harry, who abdicated his royal duties.
The King is currently married to Camilla Parker-Bowles, now Queen Consort.
*with information from Reuters
(published by Tiago Tortella, from CNN )
Source: CNN Brasil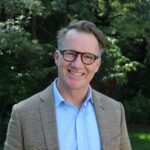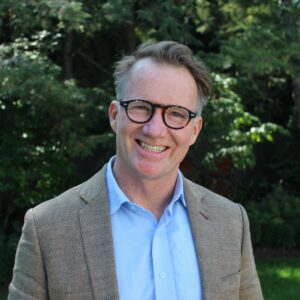 I'm James Harper, a highly experienced and accomplished news writer for World Stock Market. I have been writing in the Politics section of the website for over five years, providing readers with up-to-date and insightful information about current events in politics. My work is widely read and respected by many industry professionals as well as laymen.