- Article Top Advertisement -
At least seven people died and around 70 thousand were affected by the rains that affect the southern region of Bahia, according to data from the Superintendence of Civil Defense and Protection of Bahia (Sudec).
According to Climatempo meteorologist Desirée Brandt, a series of factors led to this situation taking shape in that region. Due to the influence of La Niña, a climatic phenomenon characterized by the cooling of the waters of the Pacific Ocean, there was a favoring of rain formation in the Brazilian Northeast.
- Article Inline Advertisement 1-
In addition, last week there was the formation of a subtropical storm in the region, which, although not related to the rains recorded in recent days, had already formed a "humidity corridor" in the region.
"Many factors converged there for this region close to the Jequitinhonha Valley. This lasted a few days and is nothing more than a cold front parked in the south of Bahia, which caused extraordinary rain," Desirée told CNN.
According to the specialist, the region of the municipality of Itamaraju recorded more than 500mm of rain. "According to Inmet, it usually rains there every December at most 140mm to 150mm. Rain was 3.5 times higher than the average for the entire month in just five days. It was a lot of water concentrated in a few days", he stated.
She explains that the system, which led to the formation of these heavy rains, is no longer there. "There is still rain forecast for this week in that region, but far from the volume registered last week," he explained.
The meteorologist ponders that, due to the situation of the soggy soil and flooded areas, any rain will have harmful effects. "Anyway, this is going to be a week in which the rain will give a break in the south of Bahia, north of Minas and Espírito Santo. During Christmas week, it can rain again heavily in this region", added Desirée.
Heavy rains also affected the state of Minas Gerais:
Reference: CNN Brasil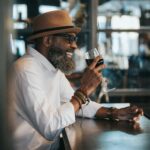 - Article Bottom Advertisement -