Russian banks recorded record profits of 2.4 trillion. rubles ($ 31 billion) last year as the economic recovery boosted lending and boosted interest in the real estate market, Russia's central bank said on Friday.
According to Reuters, high oil prices helped the Russian economy grow by 4.5% last year, according to officials, after shrinking by 2.7% last year due to low commodity prices and the pandemic.
As a result, the profits of the banking sector increased by 50% from 1.6 trillion. rubles in 2020, the central bank said. Business loans increased by 11.7%, loans to the private sector by 23% and the mortgage portfolio increased by more than 30%.
Demand for real estate in Russia has soared since 2020, when the central bank sought to support the construction sector through state-backed mortgages during the pandemic.
The government began restoring them last July, and although it raised the key interest rate seven times to 8.5% last year, the central bank said it saw no signs of "overheating" in the sector.
The regulator forecasts profits in the banking sector of 2 to 2.4 trillion rubles this year, said Alexander Danilov, director of the banking regulation and analysis department, as tight monetary policy "slows down" lending.
"More than 2 trillion rubles, but less than 2021," Danilov said.
Yields on OFZ government bonds in rubles rose this month as tensions between Russia and the West escalated over Ukraine, but the central bank "sees" limited risk to the banking sector from an OFZ sell-off. Bond yields fluctuate inversely with prices.
The central bank estimates that Russian banks will record losses of 200 billion rubles from the adjustment of OFZ prices in their portfolios, but the blow to the capital of the entire sector will be offset by gains and strong liquidity reserves.
VTB, Russia's second-largest bank, said this week that the recent sale of local assets was unlikely to have a "significant impact" on its capital adequacy ratios.
Source From: Capital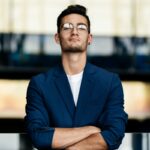 Donald-43Westbrook, a distinguished contributor at worldstockmarket, is celebrated for his exceptional prowess in article writing. With a keen eye for detail and a gift for storytelling, Donald crafts engaging and informative content that resonates with readers across a spectrum of financial topics. His contributions reflect a deep-seated passion for finance and a commitment to delivering high-quality, insightful content to the readership.