- Article Top Advertisement -
The full reopening of China, after three years of strict restrictions of the "Covid zero" policy in the country, will benefit the global economy and that of Brazil. This is the opinion of Louis-Vincent Gave, one of the founders and president of Gavekal, a research house and manager based in Hong Kong, and one of the main references of investors for China and the Asian market.
In his view, after the strong slowdown in 2022, China should see strong growth this year and probably next year – which is especially good news for commodities such as metals and oil, which should see their prices pulled towards up, and for their exporters, like Brazil.
- Article Inline Advertisement 1-
"The big event this year is the fact that the Chinese economy will reaccelerate, which means that the global economy must accelerate along with it", said Gave, in an interview with CNN . "And that is indisputably good news for Brazil."
Even amid forecasts that speak of a slowdown or recession in the world's main economies in 2023, Gave believes in China's acceleration.
"Their growth rate should be closer to 3% to 4% going forward", he says.
See the full interview below:
CNN: China is reopening its economy after three years under a Covid-zero policy. What to expect from this reopening?
Louis-Vincent Gave: Reopening the economy after a long period of Covid is something we have already seen in several countries. It's like a James Bond movie: you've seen it before, you know the story and you know what's going to happen, it's just the setting that changes. There's going to be dammed demand, there's going to be a lot of sick people, then people start missing work, and there are disruptions in supply chains.
This movie in China isn't going to be any different, except for one thing: in the others, people weren't unhappy with the government. There, as the lockdown lasted much longer than anywhere else, there is a lot of anger and a lot of resentment towards the government, which is what we saw in the big protests in October and the big reason for the change in policy.
The result is that the Chinese government has no option but to make a successful reopening, which is why it is pushing everything it can.
What is the impact of this reopening for the rest of the world?
The big event this year is undoubtedly the fact that the Chinese economy will re-accelerate, and significantly, which means that the global economy must accelerate along with it. It means more inflation too. The countries that are closest, such as Japan, Korea, Indonesia and Thailand, are the ones that will feel it the most.
For Europe it is also good news – the Chinese are going to trigger a boom in tourism, in the sale of consumer goods, in automobiles.
For Latin America, the recovery of the real estate market is good news for metal and energy producers. The one that probably benefits the least, because China is a smaller piece of its total economy, is the United States. But that doesn't mean it will be bad for them, it's just that compared to others, they will benefit less.
How should this recovery be?
The first thing we are already seeing is the government wanting to deliver strong growth, and in China, historically, this has been done through the real estate market. So, all of a sudden, builders are getting access to capital again. We shouldn't have a new real estate supercycle, far from it. Builders are still afraid of going bankrupt and this takes time to pass.
But existing projects are being revived, and that helps explain why copper or iron ore prices have already risen sharply. The demand alone to finish these projects over the next six to 18 months will be enough to push their price up. I mean, the prospects for these commodities are good, so things seem to be going very well for the big metal producers in Latin America in 2023, like Brazil or Chile.
How might the resumption of China affect Brazil, specifically?
Brazil is a massive producer of commodities at reasonably low cost. Brazil is therefore interested in strong global growth, and for that, China needs to grow. The Chinese economy will accelerate, which is undoubtedly good news for Brazil. Even with all the headwinds in recent years, the Brazilian economy held up reasonably well. China was growing slowly, with a closed economy and a paralyzed real estate market. Now that the winds are all in favor, the perspectives are very optimistic for Brazil.
How long should these "favorable winds" from the Chinese economy to Brazil last?
At least for the next one to two years. In the long term, the answer for Brazil will depend on how much the Chinese and Russian economies will integrate. Russia is a major global supplier of commodities and has historically been largely westward. That, of course, has changed drastically in the last year with the war in Ukraine.
The Nord Stream pipeline explosions [que ligam a Rússia a países da Europa] crystallized, in a way, this fact that the future of Russia is no longer in the West, but in the East. Russian commodities should start going to China and India. This means new competitors for Brazil and, in the long term, it should be a challenge.
Chinese GDP, released this week, grew 3% in 2022, less than half that of the previous year and one of the lowest results in almost half a century. What can we expect from the Chinese economy in the coming years?
It is a very weak number and may be the explanation for the shift that China took from strict lockdowns to a complete reopening in such a short period. But this is a portrait of a China that no longer exists, which is the China that was closed and full of restrictions on the real estate market. That has all changed in the last six weeks. The numbers in two or four months will be completely different.
With the effects of the pandemic years gone, can China get back to the double-digit growth rates it had in the early 2000s, or should we expect permanently lower growth for it in the future?
They will be more modest numbers. GDP growth is basically population growth plus productivity gains. The double-digit increases were, on the one hand, the result of the demographic moment. The bulk of the population was aged between 20 and 60 and was working, consuming, saving. It was 15 or 20 years of tremendous demographic bonus.
Now the country is aging, and very fast. On the other hand, productivity gains accounted for a large part of those enormous growths, with China racing to catch up with the rest of the world, building highways, railroads. It was a giant boost. Now, the easy productivity gains are gone. So, structurally, China's growth rate should be closer to 3% to 4%. This is not the case for this and the coming years; it should grow much more than that due to the dammed demand. But structurally, Chinese growth will be much weaker going forward.
Many speak of a slowdown and even recession in the global economy in 2023, with rising inflation and rising interest rates in several countries. Could this not contaminate this resumption of China this year?
In fact, what happens is the opposite. Whenever China's economy accelerates, the world economy also accelerates. That's what happened in the early 2000s, when Chinese growth led to the global boom. In 2009, everyone was talking about a lost decade and China led an acceleration, and the same happened again in 2015 and 2016.
Today, indeed, many are fearful of a recession, but in the meantime, China's GDP will undergo a strong recovery. How often do you see China having strong growth and the rest of the world in a recession? It is not how it works.
In 2022, the Chinese population has become smaller, something that has not happened for over 60 years. Is there a demographic shift going on in the country, and how might this change its dynamics?
This is a true cultural shift. Most Chinese today live in crowded cities in small apartments and cannot have large families. Many women are also starting to earn more than men and are more financially independent. More and more Chinese women are postponing marriage and motherhood, and this is a dramatic change from what the country was like 30 or 40 years ago. It's something that hasn't happened in India yet, which is much more traditional with regard to women. Socially, China looks much more like Western countries than an emerging country.
Source: CNN Brasil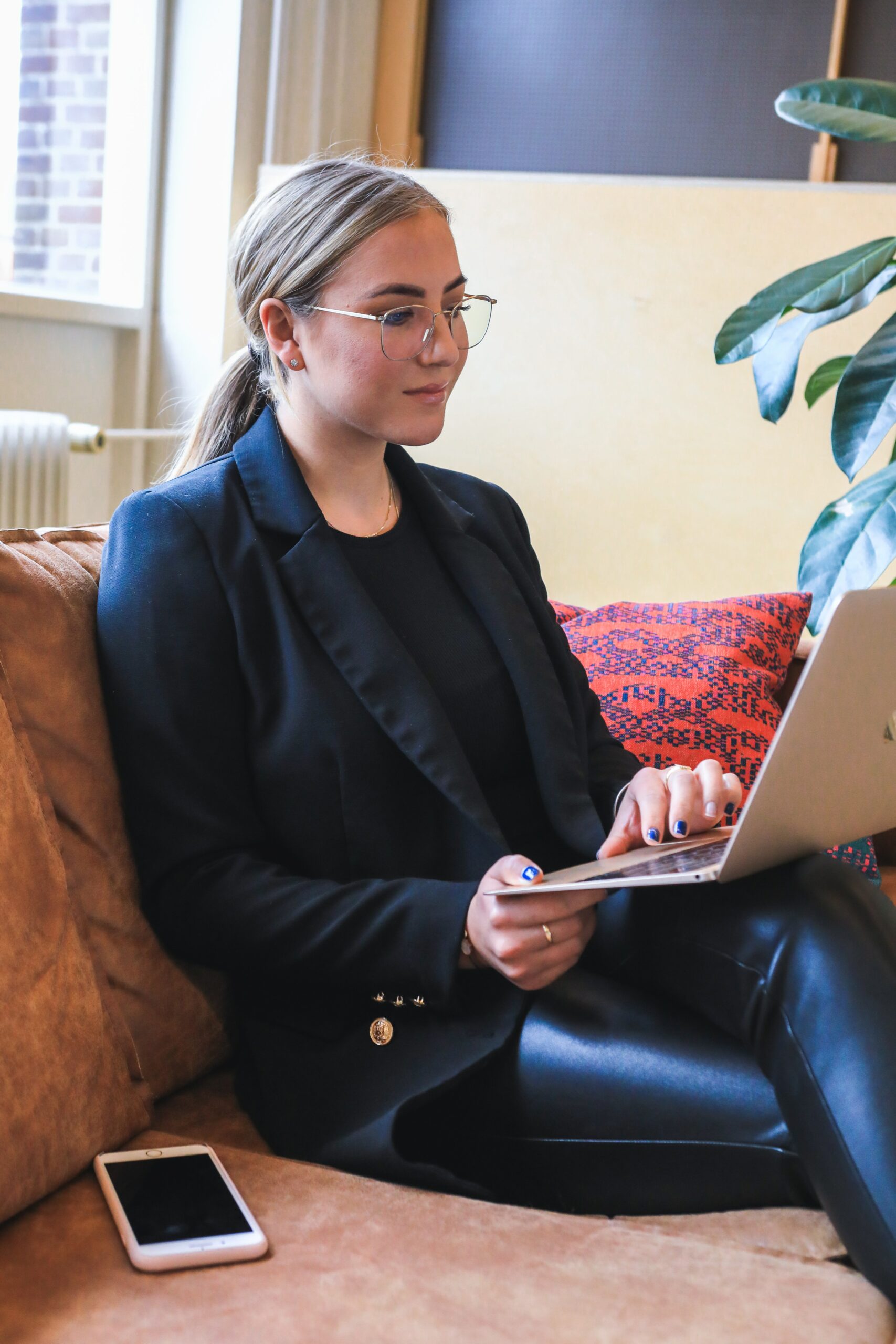 A journalist with over 7 years of experience in the news industry, currently working at World Stock Market as an author for the Entertainment section and also contributing to the Economics or finance section on a part-time basis. Has a passion for Entertainment and fashion topics, and has put in a lot of research and effort to provide accurate information to readers.
- Article Bottom Advertisement -