The data speaks clearly: today approximately 3.6 million people have overcome a cancer diagnosis, an increase of 37%, compared to just ten years ago, in survival five years after diagnosis (source: Cancer numbers in Italy, 2022 by AIRTUM, AIOM, Siapec and Passi). A fact that gives hope and makes us understand how research does not stop, but rather continues to work hard in order to try to eradicate this pathology, which still remains among the most widespread.
In support of this thesis, in fact, we know that they were diagnosed in Italy last year around 390 thousand new tumors, more than a thousand a day. More precisely, it is estimated that cancer has only struck in our country 205 thousand men and 185,700 women, with an increase in two years of approximately 14,100 cases.
The most frequently diagnosed tumor was breast cancer (55,700 cases, +0.5% compared to 2020), followed by colorectal (48,100, +1.5% in men and +1.6% in women) and from lung (43,900, +1.6% in men and +3.6% in women) (source: Cancer numbers in Italy, 2022 by AIRTUM, AIOM, Siapec and Passi).
This means that cancer remains an emergency and that the researchers' work cannot be stopped.
AIRC «The days of research» are back
Here because AIRC Foundation for almost thirty years now it has been repeating the de initiative every autumn "The days of research", a real mobilization to talk about a year of results, present the next challenges for the prevention, diagnosis and treatment of cancer and raise funds to support the most deserving oncology research.
Saturday 11 November AIRC volunteers will be present in 2 thousand Italian squares with Research Chocolates, also available throughout the month in Banco BPM branches and on Amazon.it. For those who cannot go to the square, it is already possible to make donations as of now in the following ways: with all the credit cardsPayPal and PostePay on airc.it; with bank transfer on a dedicated current account Banco BPM IT45E0503401633000000008069 or by calling from a landline or by sending one or more SMS to number 45521.
But not only: until Sunday 12 November on RAI networks it will be a succession of programs dedicated to the topic, to tell the research advances and future challenges through the stories of researchers, doctors, volunteers and above all of women and men who have faced the disease.
Research doesn't stop, research heals
Cancer is a pathology that has not yet been eradicated, but researchers do not give up, on the contrary: it is precisely from that 37% of "survivors" of the diagnosis of cancer that research starts again to always find new treatments to heal patients or to make the neoplasm chronic. The funds raised with initiatives such as "The days of research" are donated by the AIRC Foundation to a team of 6 thousand researchers, working mainly in public institutions to bring concrete results for the prevention, diagnosis and treatment of cancer. Just think that in 2023 alone, over 137 million euros were invested in research studies.
For example, part of this treasure was invested in the doctor's practice Maria Rescignohead of the Mucosal Immunology and Microbiota Laboratory of IRCCS Istituto Clinico Humanitas Milano, who identified a strain of intestinal bacteria capable of producing molecules that 'unmask' tumor cells, making them more recognizable to the immune system and thus increasing the effectiveness of immunotherapy.
Another milestone, which paves the way for the treatment of patients with a new microRNA inhibitor drug, was achieved in Catanzaro by the group led by Pierfrancesco Tassone, Professor of Medical Oncology at the University of Magna Graecia (UMG). After seven years of work – thanks also to the "5 per thousand" AIRC funds – it began phase 1 study in a group of patients with different types of advanced tumors who no longer responded to conventional treatments. Phase 1 studies are necessary to establish the safety of a drug together with the maximum tolerated dose, before proceeding to phase 2 and 3 clinical studies expanded to larger groups of cancer patients, in which efficacy is mainly evaluated.
Research cures: Marta's story
He falls into that 37%. Martha, 34 years old, from Grosseto. At the age of 32 he received the diagnosis: ovarian cancer, in a really difficult moment in his life. «It was February 20th: ten days earlier my father had finally stopped testing positive for Covid after 90 days. While on December 2nd I lost my mother suddenly – she recalls, marking the dates that turned her life upside down in two months – But, despite the diagnosis, I never lost faith. We must rely on doctors and science, have respect for those who fight on the same side as us patients, for those who support us and believe in our recovery. It is their work that today allows us to anticipate diagnoses as much as possible, so as to give us hope because research can heal even the deepest wounds."
And that's right a doctor the other testimonial next to Marta chosen by Airc to symbolize this alliance between doctor and patient, necessary for cancer to be effectively treated: this is Luca Boldriniportrayed with his son Edward, 2 years old, researcher at the Gemelli Polyclinic in Rome, owner of a project supported by AIRC as part of the new Next Gen Clinician Scientist call. Together to convey a strong message of closeness of doctors and researchers to people affected by the disease and for invite people to do prevention and to donate to researchso that one day no one will need it anymore.
Source: Vanity Fair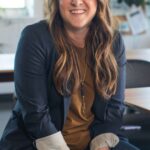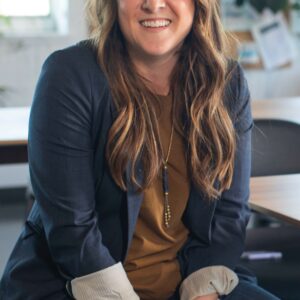 I'm Susan Karen, a professional writer and editor at World Stock Market. I specialize in Entertainment news, writing stories that keep readers informed on all the latest developments in the industry. With over five years of experience in creating engaging content and copywriting for various media outlets, I have grown to become an invaluable asset to any team.