With the travel industry's long-awaited full recovery from the pandemic about to become a reality, Visa announced the results of its new research report "Global travel trends for 2024".
The document reveals that, although consumers are reviewing expenses due to rising prices, traveling is still among your priorities . The truth is that, although the vast majority of Brazilian and Mexican travelers surveyed (80% and 70% respectively) are aware of the rise in prices, the majority of them are undeterred and only 2% plan to reduce their trips. In fact, Brazilians and Mexicans plan to take between three and two leisure trips, respectively, next year.
The research also shows that the resumption of travel after Covid is led by high-income and Gen Z travelers , especially in Brazil, where Generation Z consumers took 22% more leisure trips than the average traveler, driven by the desire to experience adventures, an important differentiator in the list of reasons to travel. Younger generations, in particular, are driving a strong expansion in leisure travel – even though their income is comparatively lower.
"Demand in the travel sector is recovering and shows no signs of slowing down next year. And as the world enters a new era of post-pandemic travel, understanding changing trends in the Latin American travel landscape is crucial for industry stakeholders," says Lorna Atiles, Head of Cross Border for America Visa Latin and Caribbean.
Visa's new research report is based on the 2023 Global Travel Intentions (GTI) Study and other research, highlighting important consumer behaviors and expectations:
More leisure-centered experiences. Travelers have placed a strong emphasis on experiential and leisure-focused travel. For example, relaxing was Mexicans' top reason for traveling (46%), followed by the desire to explore something new (34%) and experience adventures (31%).

Flexibility and personalization are on the rise in travel planning. Travelers want more control and independence and 65% of Brazilian travelers prefer to travel completely or partially independently rather than purchasing travel packages, while 58% of Mexican travelers would prefer a flexible or spontaneous itinerary. Additionally, 40% of Brazilian travelers are willing to pay more to have the flexibility to change their travel plans.

The growth of travelers based on digital. Travelers have shown strong familiarity with digital. For example, digital wallets are increasingly included in the journey of Brazilian travelers, being used by 71% of them at their destination. The report also highlights that a big reason for the greater adoption of digital payments is the fact that 40% of travelers face some setback with money. Mexican travelers are a good example of this: 22% consider currency exchange an obstacle to using money and 20% worry about finding an ATM.
New and important travel trends for 2024
The research also reveals important trends that are expected to influence the travel sector in Latin America in 2024:
Democratization of travel: travelers have never had so many tools and resources at their disposal to plan their trips. Travel planning is increasingly digital, and ongoing advances in generative AI add new planning and saving capabilities to travelers' toolkits. For example, 62% of Gen Z adults said they use technology to save money on travel. These consumers' decisions affect their own travel as well as family vacations.

Combining business and leisure travel: many professionals are working remotely, with more flexible working hours and, consequently, more and more travelers are combining travel and work. Many people who travel for work are adding a few extra days to their destination to visit the tourist attractions. And people who travel for leisure are able to spend more days on site working remotely. This is opening up new opportunities for how, when and for how long to travel.
Destinations inspired by the media: stars of social media, cinema, TV and music have become influencers who inspire travelers to choose their next destination. This is especially relevant among high-net-worth and younger consumers who are heavily exposed to and increasingly inspired by travel they see on social media. Research shows that 22% of Brazilians choose travel experiences highlighted by influencers, while 60% of Gen Z travelers have a strong desire to travel the world.

Environmentally conscious travelers: consumers are increasingly opting for ecological travel. The majority of Mexicans surveyed (85%) will opt for eco-friendly travel if it is available for the same or lower price than alternative options, while 71% of Brazilians are very interested in eco-friendly options. Mexican and Brazilian travelers associate sustainable travel with accommodations with sustainability measures (30% and 31%), avoiding the use of single-use plastic when traveling (25% and 30%) and opting for energy-efficient means of transport (25% and 26%)
Source: CNN Brasil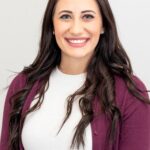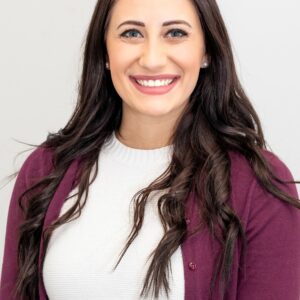 Johanna Foster is an expert opinion writer with over 7 years of experience. She has a reputation for delivering insightful and thought-provoking articles on a variety of subjects. Her work can be found on some of the top online news websites, and she is currently lending her voice to the world stock market.