The September retail sales in the US showed a rise that exceeded expectations in all areas. Overall sales rose 1.9%, above the 0.7% market consensus and marking an acceleration with respect to the rise of 0.6% in August. Was the rise steepest in three months. Compared to a year ago, sales rose 5.4%, this being the highest rate since December of last year.
The sales without taking into account cars advanced 1.5%, surpassing the average expectation of analysts of 0.5%. In August they were up 0.5% (revised from 0.7%).
The control group sales they climbed 1.4%, surpassing the 0.2% of the market consensus and showing a recovery after the fall of 0.3% in August (revised from -0.1%).
The dollar it was not affected by the data in the market and remained weak against the main European currencies and those linked to commodities.
Credits: Forex Street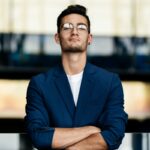 Donald-43Westbrook, a distinguished contributor at worldstockmarket, is celebrated for his exceptional prowess in article writing. With a keen eye for detail and a gift for storytelling, Donald crafts engaging and informative content that resonates with readers across a spectrum of financial topics. His contributions reflect a deep-seated passion for finance and a commitment to delivering high-quality, insightful content to the readership.