Brazilian-Palestinian Hasan Rabee, who became known for showing the conflict in the Gaza Strip in videos, has received threats on social media since returning to Brazil last Monday (13).
There are already more than 200 messages with threats gathered. A CNN had access to part of them in which Hasan is intimidated and called a terrorist. There are also many mentions of the fact that Hasan appeared alongside President Luiz Inácio Lula da Silva (PT).
Hasan and his family arrived in São Paulo on Wednesday (15), but are afraid to leave the house. The trader has also avoided using social media. "We left the war, we escaped death. He arrived here and found another war with threat and pressure," Hasan told CNN .
The trader says that, when faced with the threats in Brazil, he regretted making the videos. "I regretted recording the videos and unknowingly put my family at risk," he said.
Hasan regrets that he still hasn't been able to go out with his daughters, aged 5 and 3, for fear of being recognized on the street. While in Gaza, girls asked to go to the mall. Hasan cried when talking about this in an interview on CNN on Tuesday.
"It's a lot of pressure. My wife is scared. We needed to go to the mall, but there's no way to go now. There are many threatening messages, more than 200. I'm too tired," she said.
For Hasan, in addition to prejudice against Palestinians, he became a target mainly for thanking the federal government and President Lula. "What they are doing is a political game because I thanked President Lula. They are playing a dirty game with me and my family," he said.
Lawyer Talita Camargo da Fonseca, who has been providing assistance to Hasan Rabee, filed a request for him to be attended to in the Human Rights Defenders Protection program of the Ministry of Human Rights.
"Hate speeches are repeated. We ask for the protection of human rights defenders because, during the conflict, through the videos, he took up this fight not only for himself, but for other people", said the lawyer.
A CNN , the lawyer stated that she is also preparing a petition to the Ministry of Justice and Public Security to escort Hasan and his family. "We will also go to the Ministry of Justice and Public Security about this situation and ask for an escort if necessary. Today, they are haters, tomorrow I don't know what could happen", said the lawyer.
The lawyer has also compiled all the threats received by Hasan on social media and will file a police report. "There are crimes of persecution, xenophobia, racial slurs, insults and threats. All this in a considerable volume. If before he suffered psychological and physical violence during the war, this violence continues, because he has his mother and sisters in Gaza and has been receiving threats here," said Talita.
Source: CNN Brasil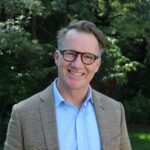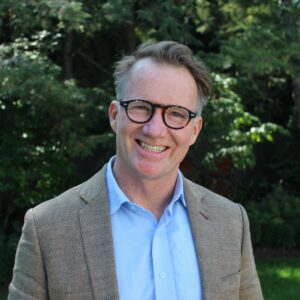 I'm James Harper, a highly experienced and accomplished news writer for World Stock Market. I have been writing in the Politics section of the website for over five years, providing readers with up-to-date and insightful information about current events in politics. My work is widely read and respected by many industry professionals as well as laymen.