Revelations from the "house of horror": Sisters talk about the torture they endured for years from their parents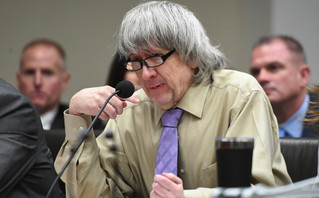 Two sisters from California who lived in the "house of horror" with their 11 brothers and suffered for years torture under the control of their parents, David and Louise Turpin, spoke openly about the horrible years they were going through and that they were "close to death" many times before the authorities finally arrest their parents in 2018.
The exclusive interview will be broadcast on Friday, November 12 on the ABC show "20/20" with Diane Sawyer. A sneak preview of the interview was released on the internet in the last few hours.
In the video, one of the young women revealed that her "whole body" was shaking when she called 911 shortly after escaping from her home in Paris, California.
"It was literally now or never," he said. "If something happened to me, at least I would die trying," said the girl who was a chronic victim. abuse along with her other siblings.
Tied for months in a bed
David and Louise Turpin were sentenced in April 2019 to 25 years to life in prison after pleading guilty to torturing and capturing their 13 children for years at their home in California.
The couple was arrested in 2018 after one of the young girls, who will be presented in the interview, managed to escape from their home and called the police. The children's identities remained anonymous until Friday's interview.
Two of them gave statements of impact to the victims during the hearing of their parents' sentence on April 20, 2019 and recounted the years of torture they suffered while locked up in a dirty house.
The sisters also revealed in the "20/20" interview that they were tied to their bed for months, while one of the girls said that their mother squeezed her neck so hard that she thought she was "dying".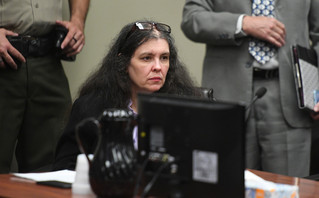 The exclusive interview will also include footage you have never seen before on the police body camera and an introduction to the Turks' children, some of whom are now adults.
"I do not know how you had the courage," Sawyer told the girls.
"My parents took my whole life, but now I take it back," said one of the young women.