One thousand one hundred kilometres, from Santa Maria di Leuca, in Puglia, to the Arco della Pace and Milan, in Lombardy. All running, stages of 50/70 kilometers, an ultramarathon a day for 22 days in a row. A month going backItaly from north to south, in shorts and a t-shirt, heat and fatigue, little traveled roads and a lot of sweat. All in the name of animals and their well-being. "But aren't you afraid?" "Of course, it's a big thing but the goal is even bigger, so I will overcome any obstacle that arises."
Running Italy for animalsthe company of Riccardo Bugari it's all here. A mix of resistance, passion and a hint of recklessness and healthy madness that pushed this boy, an Olympic athlete who represented Italy at the Pyeongchang Olympic Games in 2018 in ice skatinganimal activist and veganto throw yourself body and soul into one ultramarathon month long that will cross Italy to raise funds and support the legal actions of Being Animalsan animal rights association constantly on the front line to stop the excessive suffering of animals in intensive farming.
«I don't know what will happen in these 22 days, and I don't know what will happen to my body, it's the biggest challenge I've ever set myself and perhaps I'm still not fully aware of this. One thing, however, I perceive very well, I want to be able to raise funds to help as many animals as possible who "at this very moment" find themselves in inhumane conditions, crammed inside too narrow cages, crowded into trucks, traveling for days without water or food and without the possibility of moving».
Riccardo, however, is convinced that this battle does not only concern animal rights activists, but that it is a battle of civilization that should be of concern to anyone who, in addition to animals, also has health at heart. «This initiative is not just for vegans. I am ready to destroy myself physically and mentally until a more humane future is guaranteed for these animals, until these souls are stuffed with antibiotics and until even those who eat meat realize that a stressed and mistreated animal creates a terrible food product that it destroys the body and soul of those who consume it. I don't run for animal rights activists, I run for everyone».
Riccardo is vegan by choice and by conviction and therefore he would close down intensive farming. But in the meantime, at least, let the conditions be guaranteed animal welfare fundamentals: no to suffering, no to cages, no to antibiotics, not to stress. «I have always been an animal rights activist. When I was a child and went into the butcher's shop I burst into tears at the sight of the rabbits hanging on the hooks. Then, eight years ago, I realized that being an animal rights activist was not compatible with meat consumption and I became vegan."
In the meantime, however, his sporting passion grew and Riccardo became a big name in professional speed skating, both on rollers and on ice. TOadapting the vegan diet to his competitive activity becomes fundamental. «At first some nutritionists refused to follow me, but then I discovered that there are very serious professionals in this field. Now I have learned to manage myself: cereals, seeds and dried fruit in the morning for breakfast. Cooked vegetables and carbohydrates for lunch and then proteins and vegetables in the evening. During the race I increase my portions and fat a little because I consume more. A few energy bars along the way and a nice sweet in the evening."
From 9 to 30 September in 22 stages passing through Otranto, Monopoli, Bari, Foggia, Pesaro, Cesenatico, Reggio Emilia and Casalpusterlengo, along the entire Adriatic coast until the long and tiring race ends in Milan. «Four event meetings are planned during the journey: in Bari, San Benedetto del Tronto, Bologna and Milan. To meet people and talk about the objectives of the initiative." First of all, a collection of 10 thousand euros which will be used to support the legal battles ofessereanimali. «I will run to bring those responsible for the mistreatment to court, as in the trial that is starting for the terrible hammering of a sow. To obtain convictions that will also help increase the protection of these animals in the future. In 2022 we obtained 6, but many proceedings are still ongoing and we count over 320 thousand animals on the farms involved in our legal actions".
He will be at his side Keagen, the South African girlfriend who will follow him throughout the journey aboard the camper they bought specifically for this challenge. «But on the weekend he will also run with me Gianmarcomy best friend and also an athlete. But I expect many to join us to run a stretch of road together. Many are writing to me to show me their affection and participation and I am waiting for them all." For this reason Riccardo will tell the stages of this tour of Italy without bikes on Instagram: his page Riccardo Bugari it is already full of events to follow and join. And obviously a link for anyone who would like to participate with a donation.

Source: Vanity Fair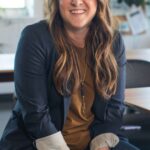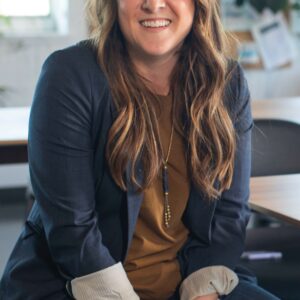 I'm Susan Karen, a professional writer and editor at World Stock Market. I specialize in Entertainment news, writing stories that keep readers informed on all the latest developments in the industry. With over five years of experience in creating engaging content and copywriting for various media outlets, I have grown to become an invaluable asset to any team.