The iconic singer Rita Lee, who died on Monday (8) at the age of 75, had been living a love story for nearly five decades.
Her husband, Roberto de Carvalho, in addition to being her life partner, with whom she had three children and two grandchildren, was also her great artistic partner, and, with the guitarist, she wrote her most successful songs.
In an interview with the newspaper O Estado de S. Paulo, in 2020, the two agreed to interview each other for the first time.
Rita asked: "How have you put up with me for 44 years? Confession: I'm a queer woman, ex-con, ex-AA (Alcoholics Anonymous), ex-NA (Narcotics Anonymous), I can't cook, I'm five years older, flat-chested, flat-ass, and a smoker.
Roberto's response shows the unique chemistry between the two: "I've been guided by passion for 44 years, I hope we have at least another 44 years ahead of us. I can only visualize the antithesis of what is in this confession. When you declare yourself weird, I see original and genius. Ex-convict for injustice, victim of repression. No need to cook, I'll cook for you."
"The breasts nursed our 3 children. Five years older, no, older, and you know how much I love antiques. I have Venus in Capricorn, which will always help me to reveal this Moon of yours in Virgo that I see manifesting itself there in confession. And as for AA and NA, well, "shit happens to everyone!" (Shit happens to everyone!)
Ney Matogrosso's "beer cat" guitarist
The first time Rita and Roberto crossed paths was musically, in mid-1975, when she received a k7 tape with the recording of "Bandido Corazón", by Ney Matogrosso.
As she recalled in her autobiography, released in 2016, she loved the result and wanted to know who owned "that cool guitar that punctuated the song". "Someone answered "it's from Zezé, the guitarist from Ney's band. Hmm," Rita wrote.
At the same time, when Rita was in Rio de Janeiro, she decided to go see Ney at MIS. The show ended up canceled due to bad weather and she decided to "go for a walk" in a bar in the city, where she saw "a handsome brunette sitting down drinking a beer".
"The only information obtained from the bartender was that the handsome guy's name was Roberto. Hmm. I missed the show in Rio, but not the premiere at Beco, in São Paulo. Watching in the audience, I have a jolt when I spot a certain musician in the band. Huh? What was that "brewery" cat named Roberto doing there on stage playing guitar in "Bandido Corazón" instead of Zezé", said Rita.
She remembers that she arrived with ten people in the dressing room "ready to kidnap the cat" when she found "a hot half-naked go-go girl sitting on his lap giving him endless kisses and caresses".
"I did the fine, pretended I didn't see anything and went straight to greet Ney who was removing makeup over there and who, taking the lead and putting an end to the couple's carousing, introduced me to the cat: "This is Zezé, that guitar you liked it's his." Roberto and Zezé were the same person. Duh," he wrote.
House in order and dinner: "Everything ready for the boat"
Rita invited Ney Matogrosso and his band to dinner at her house. "Ney took the hint and agreed to appear at such a time, at such an address, accompanied only by the young man in question. Without the backrest dancer, of course, "he wrote in his autobiography.
At her home, next to Ibirapuera Park, in São Paulo, Rita got ready by cleaning and tidying up the place. She said she needed to disguise her "domestic mediocrity" in front of Ney, who was "chic, formal".
"Everything ready for the boat: wonderful homemade food, incense, rolled up joints, candles and a sexy outfit. As soon as they enter the house, Roberto / Zezé takes off his shoes and his red socks with gold fillets swarm in front of his eyes", she recalls.
""I love your socks, I would do a show with them!" The cat immediately takes them off, kisses them and says: "No, they're yours now, I don't have foot odor." I, who am not close to the fetish, thought their feet were beautiful. Hmm," he added.
The singer remembers that Roberto denied the beer offered, saying that he only drank it when he wanted to "play the badass". After dinner, she started playing on a clavinet in the living room (a kind of electroacoustic keyboard). He joined in and started improvising on the highs.
"The cat, in addition to being beautiful, smelling and an excellent guitarist, was also an excellent pianist. Love at first key ", wrote Rita.
"Cut to the scene the next day, showing the couple spooning after making passionate love under immaculate sheets. In fact, my room in the mansion on Rua Pelotas was far from immaculate, it was lined from floor to ceiling with photos of James Dean, which caused Rob to feel a little strange, but, as a good carioca, he didn't miss the joke: 'Pelo least my rival is dead."
Three children and countless hits
In 1976, the first artistic-loving partnership between Roberto and Rita came, who became pregnant with the couple's first child, Beto Lee. He was born seven and a half months into the pregnancy, in March 1977, at Albert Einstein Hospital, in São Paulo.
"The Lee/Carvalho couple became more and more makers of songs and children. Pregnant with a new baby and pregnant with inspiration, our partnerships sprouted like this-like-jasmine, in a succession of hits, all played on the radio", wrote Rita in her book.
Rita and Roberto's partnership inaugurated the singer's most popular phase, with very successful albums and concerts. The duo's first album came out in 1979 and compiled these first hits produced together under a strong influence of the "Disco Era" of music.
"Rita Lee" (1979) featured hits like "Chega Mais", "Doce Vampiro" and "Mania de Você" – in which Rita reached number one on the charts, addressing the taboo of female pleasure.
In the same year as the first album, their second son, João Lee, was born. "We gave birth to the disc and then we gave birth to our second child. I say "by force" because I was in the eighth month when Beto comes running to give mommy a "hug", he jumps on her belly and puff! The water broke in a single spurt and off I went to face a cesarean section", recalled Rita.
The following year, 1980, another homonymous album, this time with hits like "Lança Perfume", "Caso Sério" and "Baila Comigo". In 1981, she became pregnant again, during the recording of the third Lee/Carvalho album, "Saúde".
The partnership continued with "Rita Lee e Roberto de Carvalho" (1982) – with songs such as "Flagra" and "Cor de Rosa-Choque" – "Bombom" (1983), "Rita e Roberto" (1985), the latter on same year they performed at the debut edition of Rock in Rio.
In 1991, they decided to temporarily break the professional partnership, each focusing on their solo career. In 1995, Roberto had already taken over the guitars for Rita's band in live performances. In 1996, 20 years after they met, they formalized their union in a civil marriage.
Roberto was on stage with Rita in her last performances, when she retired from the stage in 2012.
The last song they made together was released during the pandemic, in 2021, when they released "Change", an electronic remix with lyrics in French released amid anticipation for an exhibition in honor of Rita Lee's story.
Source: CNN Brasil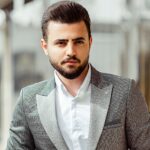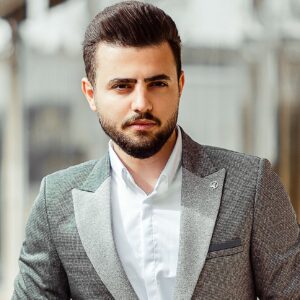 I'm Robert Neff, a professional writer and editor. I specialize in the entertainment section, providing up-to-date coverage on the latest developments in film, television and music. My work has been featured on World Stock Market and other prominent publications.