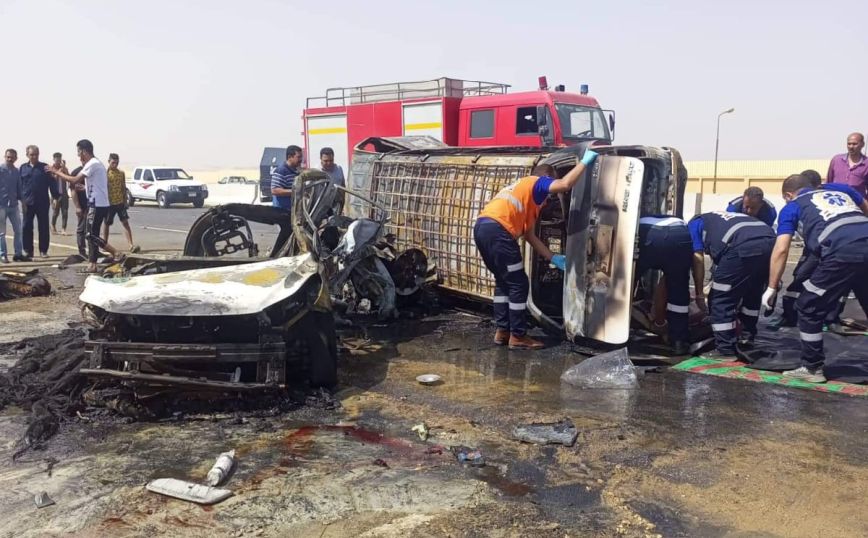 Seven people died tragically in Egypt, after a car accident that occurred on Friday. According to the Ahram newspaper, bus collided with a car in the northeast of the country, on a provincial road that connects Ismailia with Suez.
During the fierce conflict powerful explosions were caused by the presence of a gas cylinder in the bus and an oxygen cylinder in the caraccording to the same img.
The seven occupants of the two vehicles they were pulled out charred.
According to information, the accident happened when the driver of the car tried to make a U-turnresulting in a collision with the minibus.
In Egypt, the tax on blood on the asphalt is heavy every year, due to careless driving and poor maintenance of the road network.
In recent years, the Egyptian government has been trying to upgrade the country's road network, building new roads and repairing existing ones in order to reduce the number of accidents.
Source: News Beast