Imagine in a period of one month, spending 25 days suffering from pain that takes you away from work, leisure, socializing? Anyone who suffers from migraines knows what this routine is like. Recent data released by the World Health Organization (WHO) pointed to migraines as one of the main causes of disability worldwide. This is the theme of "CNN Vital Signs" with Dr. Roberto Kalil, this week.
"CNN Sinais Vitais", with Dr. Roberto Kalil, will air this Saturday (9), at 6:30 pm, on CNN Brasil.
"We can summarize migraine by saying that it is a neurosensory processing disorder. This disorder is cyclical, that is, it occurs in crises and can become chronic much more frequently. But what is at stake in the pathophysiology of migraine is a dysfunction in the way some centers that regulate perception function. For example, from pain. So, what are these centers? We have organs such as the hypothalamus that regulates several vital functions and is also part of the regulation of pain and will be involved in the pathophysiology of migraine", explains Dr. Marcio Nattan, neurologist at the HCFMUSP Headache Group.
"About 15% of the world's population has migraines, around a billion people. In Brazil, 31 million people suffer from migraines. This densification in the world is very similar to Brazil. Except, when we talk about chronic migraine, which is a migraine in which a person has 15 days or more of pain per month. She spends more time in pain than without. In Brazil, the rate is more common than what we have in the rest of the world, around 5% of the population", adds Dr. Marcio.
Migraines can be classified in a few ways. Basically, it is possible to separate migraines with aura and without aura. Migraine with aura will affect approximately 20% of people. They have difficulty seeing, which can obscure a field of vision, there may be bright spots, and difficulty focusing. Other symptoms are tingling in the arms that go up to the face or difficulty speaking. A multidisciplinary team is needed to treat migraines, including using psychiatry.
"Despite being a neurological diagnosis, the psychiatric aspects that migraine triggers, be it chronic pain, work disability, social disability, cause anxiety, can cause depression or other issues. As well as psychiatric conditions such as depression and stress, which can worsen migraines. So, we always look very carefully, and with great caution when someone arrives with this diagnosis, or with a complaint of chronic headache, or headache, for which we do not yet have a final diagnosis. We are going to make an in-depth diagnosis precisely to be able to take a correct approach and focus on the best treatment", says Dr. Inah Proença, psychiatrist at the Institute of Psychiatry at Hospital das Clínicas.
An important warning in this episode is that, despite the anguish that migraines bring to the patient, it is essential to seek personalized medical treatment and avoid self-medication.
"People who suffer from a headache tend to think this is normal and end up resorting to taking painkillers. She is often unaware of the risk of developing what we call headache, due to excessive use of painkillers. Over time, the person begins to realize that they no longer respond as well to the painkiller, they increasingly need more and they will continue using it. The objective of the treatment is not just to stop using painkillers, more than that, it is that the person does not need to use painkillers so frequently", explains Dr. Marcio.
"Uncontrolled self-medication is always a warning sign for migraines, depression, or any other issue. These medications taken incorrectly or administered in the wrong dosage can have major consequences for the body. And the chronic use of these medications can often worsen the migraine condition", highlights Dr. Inah.
Regarding self-medication, the measure used by medicine is that anyone who uses painkillers 10 days or more of the month is using them excessively.
"There is also the number of pills per day. We have patients who use 6 to 10 painkiller tablets a day. This, in addition to worsening the frequency of headaches, also poses a risk to the stomach and liver, because these medications are metabolized and end up influencing the gastrointestinal tract system. The main message is that preventive treatment will reduce the frequency of pain", says Dr. Alexandre Ottoni Kaup, researcher and neurologist on the clinical staff at Hospital Israelita Albert Einstein.
"CNN Vital Signs" also shows the latest in preventive treatment for migraines, such as the use of botulinum toxin and new medications available to patients. In addition to tips on daily habits to avoid crises.
"Some activities help a lot in treating migraines, such as physical activity. We have important data about taking care of sleep, which is fundamental. We see a very close association of sleep disorders, such as insomnia, such as sleep apnea, in the worsening of migraines. Disorders such as anxiety disorder and depression are also linked to worsening migraines. So, taking care of mental health, good nutrition, is a health promotion and can help", says Dr. Marcio Nattan.
(Published by Lucas Schroeder, from CNN, in São Paulo)
Source: CNN Brasil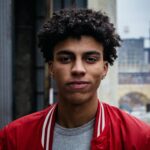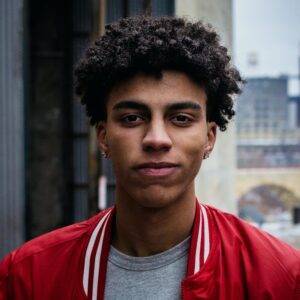 I am an experienced journalist and writer with a career in the news industry. My focus is on covering Top News stories for World Stock Market, where I provide comprehensive analysis and commentary on markets around the world. I have expertise in writing both long-form articles and shorter pieces that deliver timely, relevant updates to readers.